Have you got an incredible creative eye? Do you excel in creating powerful user journeys that combine beautiful design with ease of use? And are you a diligent and imaginative designer, a slave to the user who utilises their undeniable panache to improve usability across every project you dedicate your time to? If so, then we have the next stage on your own developmental journey.
We're on the hunt for a UX designer ready to level up in their career. Someone who can effortlessly combine their design flair with the customer's needs, optimising user journeys across both desktop and mobile. We're after someone who thrives in creating compelling and intuitive experiences for users, not merely simplifying their pathway but invigorating it.
You'll have at least two years experience of UX design, either working agency or client-side.
Our portfolio of partners is hugely varied, so each day at Soap will bring new and unique challenges, as you help us shape the journeys of a wide variety of customers. You'll need to adapt quickly to different style guides and customer preferences, taking your cue from the daily insight our data-driven approach delivers.
We take huge pride in delving deep into our partner's customer personas, so you'll need to create designs that reflect the often granular detail from the findings. UX is at the heart of everything we do at Soap, so the role will also require you to apply this approach across various design tasks. This will allow you to flex your creativity across a range of digital platforms including web, social media, apps, microsites and email, as well as print design.
You'll be working alongside our head designer, following their creative lead but with endless opportunities to stamp your personality on your work. You'll possess the technical expertise to work across Wireframe software, adapting your approach for both mobile and web design. But you'll let these principles guide your ideas, not shape them. Our team consists of experienced and driven experts across the full digital marketing mix, so you'll benefit from their support and insight as we collectively nurture you and increase your commercial knowledge.
We don't refer to the people we work with as clients; they're our partners. So you'll form part of a tight-knit team and develop strong relationships to help you power forward. The work may be remote at the minute, but there will be extensive opportunities for social interaction, so you'll be someone who loves communicating and thrives in an open environment.
Working for Soap and our partners can be demanding, but it's also fun and hugely rewarding. It's pivotal you enjoy this way of working and, in return, we'll provide you with the environment and support to soar in your role. Our culture is focused on honesty, recognition and commitment to getting the very best both for and from our employees. We regularly promote from within, and this is an opportunity for you to develop your design skills to the fullest of your potential.
As you'd expect in the current climate, the role is currently remote. We are open to that continuing once the world returns to normal, but you will need to be available for occasional travel to our city-centre office in Preston (5 minutes walk from Preston train station and 10 minutes off the M6).
Role Responsibilities
Gather and evaluate user requirements in collaboration with both internal and external partners.

Designing for projects including print and digital advertising/marketing campaigns, email banners, infographics, social media posts, collateral and POS. Experience in video (GIFs, short video content and motion graphics) is desirable but not essential.

Creative website design and landing pages in line with UI/UX best practises

Develop UI mock-ups and prototypes that showcase how sites function and look.

Prepare and present design ideas to internal teams and key stakeholders.

Identify UX problems and work alongside our dev team to create fluent solutions.

Conduct layout adjustments based on user feedback.

Producing work for a varied portfolio of clients, owning design projects from brief through to final execution.

Managing creative projects, ensuring brand standards & guidelines are met.

Generating fresh concepts and delivering recommendations on how best to approach design projects.

Brand building and development; you will be instrumental in conceptualising new brands and evolve existing ones. This will include creating brand guidelines, new brand assets such as logos, choosing font pairings and developing colour palettes.

Sourcing photography from paid and free image libraries, where required.

Lead the way for design standards; implement new ideas, bring specialist skills and develop the quality of all creative output.
Essential Qualifications, Skills and Experience
Formal design training and 2+ years of proven creative design work experience

Boast an exceptional portfolio of website design.

Creative, innovative graphic design skills with flawless attention to detail.

A genuine love for your craft and a desire to deliver high-quality output.

Ability to work to deadlines.

Experience creating websites and knowledge of wireframe tools.

Able to work independently and use creative thinking to solve problems.

Software experience of: Photoshop, Illustrator, InDesign, Sketch, Zeplin and InVision.

Impeccable eye for detail and expertise in layout, typography and imagery.

A broad understanding of design techniques, best practice, and limitations.

An understanding of design principles and values across both web and mobile.

Good understanding of SEO and the ability to adapt any web development to core SEO principles.

Comfortable applying a mobile-first approach to all website design.

Up to date with the latest design trends, tech and software.
Desirable qualifications, skills and experience
Experience of working with a marketing/digital agency.

Software experience of: Adobe After Effects, Premiere and XD. Google Web Developer.

Motion graphics and 3D illustration/ modelling.
Why Choose Soap Media?
Develop your career with one of the UK's leading digital agencies.

Work with some of the worlds biggest brands and be involved with bleeding-edge learning that brings results.

Develop your skillset in a challenging and rewarding environment with R&D time and personal development time.

Budget towards books, training and personal development. 

Regular wellbeing and mental health support. Recent examples being the purchase of an office plant, branded journal and parker pen for all staff.

Untapped scope for growth – we regularly promote from within, and you will have the opportunity to develop new skills across the business.

Competitive salary.

Work in a friendly atmosphere where our team of experts are always ready to help.

Beer Fridays (once we're back in the office).

Social events such as bowling, go-karting, and paintballing – all the good stuff.

Cycle to work scheme.

Although the role is currently remote, you will have the opportunity to work in a grade A studio environment located in the heart of Preston city centre in a recently refurbished three-storey print house.
Whether you're looking to develop your career in digital, searching for a new challenge, or simply want to work for one of the UK's leading agencies, Soap would love to hear from you.
1

Hear Our Story

Find out what makes us tick, and see how our teams work together harmoniously to deliver fantastic results for some of the UK's biggest brands.

2

Showcase Your Skills

Tell us all about your skills and bring your talents to the fore. We're constantly looking to the future, so if you've got some cutting-edge attributes then we're all ears.

3

Seize Your Opportunity

Want to join the Soap family and benefit from unique training opportunities, employee perks and a competitive salary? Speak with us today.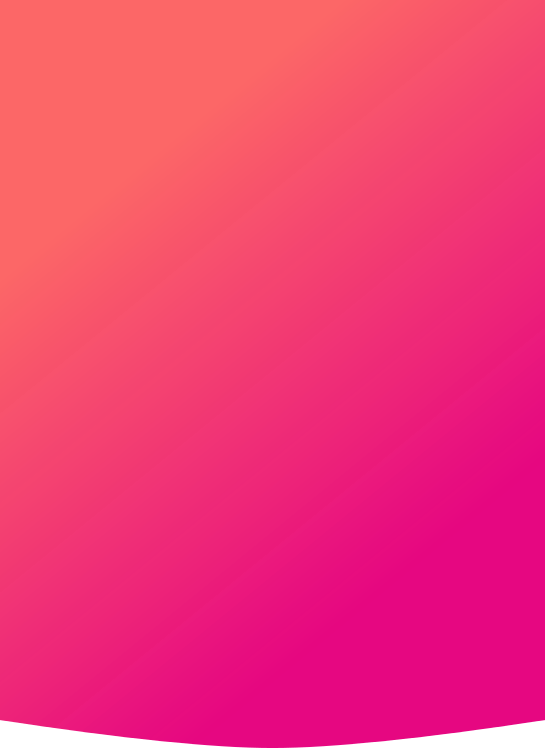 We are commited to protecting your personal information