Cutting edge event management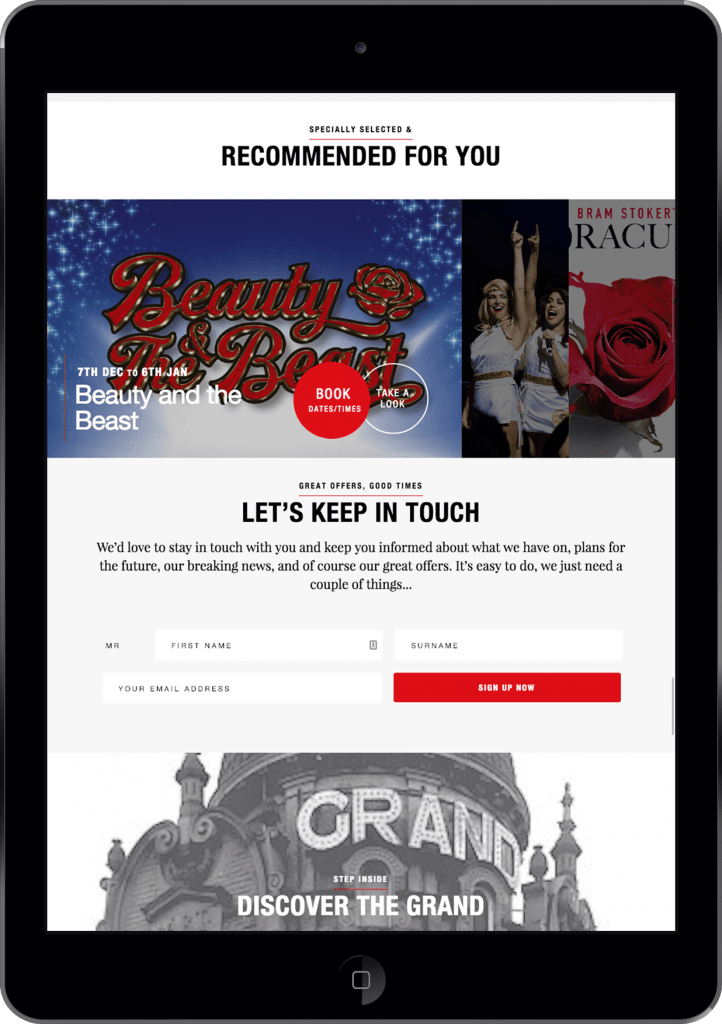 To ensure the Grand had industry leading event management software, we worked with Spektrix to link browsing history and customer purchase data to create "Recommended For You" CTAs. Elsewhere, event data is pulled from Spektrix using its API. As a result, the Grand can manage events through its bespoke box office system.
The remaining event data is editable through the WordPress CMS, including the homepage slider, video content, image gallery, and Twitter feed, allowing the Grand to easily update event information. In addition, the UX is bolstered with a streamlined booking process and event pages featuring "Remind Me" and "Add to Calendar" options which can be directly added to any calendar users have, such as iPhone, Outlook, or Google.