We all know that finding poorly performing keywords can be a time-consuming task. However, Google has recently created a new AdWords script that identifies these keywords and then labels them for later review. Additionally, the script applies a different label for "brand" versus "non-brand" keywords – and also sends an email summary each time new keywords have been added. This is called AdWords Labels Script.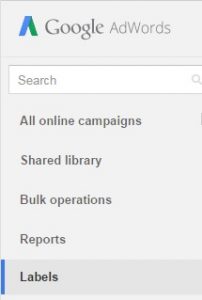 How it Works
The script uses a helper function, which runs the same algorithm against your keywords, with specific performance criteria. Keywords are then branded for review if they have a CTR of less than 2% but an average CPC of more than $1.
After Google goes through all the keywords, a newly Labelled array will have references to all the keywords they've recently applied labels to, this enables them to send an email summary indicating any new keywords to review. The script can be scheduled to run either daily or weekly – to let you know when you have poorly performing keywords to review.
Labels must be created via AdWordsApp.createLabel before you apply them to keywords, campaigns, etc. If you try to apply a label before it has been created, you'll receive an error (that particular operation will fail, but the script will continue). You will also receive an error if you try to create a label that already exists.