The whole point of creating a website is to ensure maximum visibility for your business. But unless you can monitor the flow of traffic on the site, the website cannot be fine-tuned to have the greatest impact or to attract the target audience most effectively. The best way to track the number of visitors to a website for free is through Google Analytics.
This tool makes it possible for site owners to not only track the number of visitors, but to also gather various kinds of information, such as sources from where the traffic is originating, the behavior and patterns of visitors and the overall time spent by a visitor on the site.
Google Analytics is a free-for-all comprehensive website analytics package, with a clean and user-friendly design interface. The extensive information provided by this utility offers the best kind of support to a webmaster when s/he needs to improve his/her website. You can even customise the tool to set the keywords you want to ignore, set organic sources, set custom campaign fields and control session and campaign timeouts. Let us delve into the features that provide Google Analytics an edge over other website visitor tracking utilities.
Google Analytics:
Is scalable and can be used for websites of any size. Google Analytics is hosted on the same servers that power the Google search site and can deliver consistent service for small to large, high-traffic corporate sites.
Ensures data security. The tool is unparalleled in its ability to ensure that client data remains protected from third-party intrusion.
Provides in-depth data. In-depth data can help website owners judge how their site is performing in terms of various metrics, such as visitor traffic and time spent on the site, segregated for countries and cities.
Provides the percentage of visitors originating from various marketing sources: This helps site administrators in identifying which marketing strategy is working best for their site. They can then make appropriate decisions in spending more on that source. For example, if you find that your site is receiving more traffic from an affiliate site rather than via search engines, you would want to invest more in expanding your affiliate network, instead of redirecting the much-needed cash to other sources.

Verifies the extent of the achievement of conversion goals. You can verify the extent to which you are able to achieve your conversion goals. This information can help you re-adjust your offers on the basis of how the site is performing geographically and check how well your site is converting in different locales.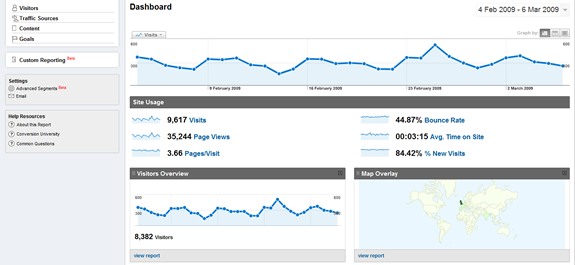 Provides a comparison on traffic data between two separate time ranges. This helps a website owner or promoter understand how the site fared within a particular timeframe. This data is especially useful when you want to verify the results of promotional efforts on your website.

Is integrated with Adwords. This means that if you are using Google Analytics to promote your website, you can view the cost and revenues associated with your Adwords campaigns and keywords. This simplifies ROI analysis.
Offers the navigation summary feature. This feature helps administrators determine how visitors maneuver through their sites. They can see the web pages viewed by visitors after they enter the site's home-page. If the number of visitors that visits the site's contact page is significantly less than those reaching the home page, it is a clear indication that you need to redesign the site to entice visitors to follow the navigational path that you want them to follow.

Provides a complete view of visitor behavior. Through the Site Overlay feature, website owners can glean information about the number of clicks each web page has received and whether the clicks led to goal achievement. This is one of the most effective tools to raise a site's conversion rates, since it reflects how visitors are navigating through the site.
Reflects the countries from where the site is receiving visitors. Webmasters that have geo-specific sites can use the Map Overlay feature to gain a close-up views of the city or region from which the site receives visitors. This helps webmasters tweak their sites according to the preferences of visitors.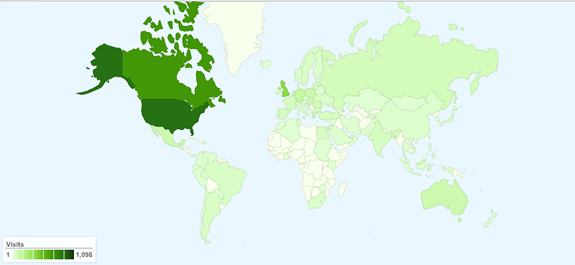 Tracks internal site search. The Site Search feature helps site administrators understand what visitors try to find on the site. This helps you gauge the keywords that you should use for your pay per click and organic search engine campaigns, and other targeted marketing campaigns.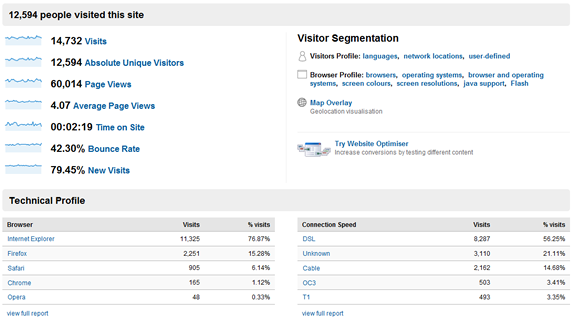 Tracks the number of banner clicks, exit clicks and RSS feed subscribers. Web administrators sometimes need to know the number of visitors that has gone ahead and clicked on a specific banner or link on their site. Administrators need this information to figure out how many visitors to their site show interest in their affiliate's link. They might also be interested in knowing the number of people from a specific area who click on their banner advert.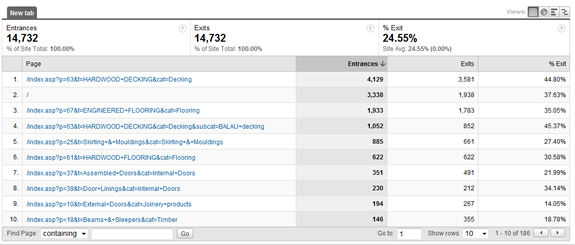 Tracks e-commerce revenues. Tracking the location from where your visitors are coming is essential. Being able to link that traffic to revenue generated from specific products / services enables you to make more informed decisions on marketing spends. With this information you will be able to trace transactions to campaigns and keywords, get loyalty and latency metrics and identify your revenue sources.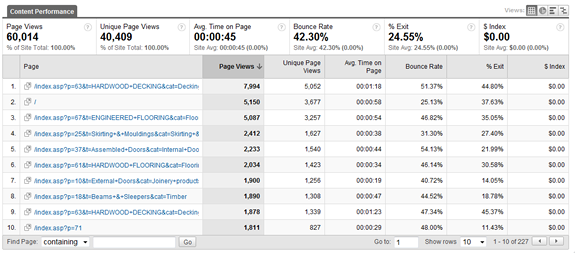 Segments data through a mix of dimensions and metrics. With the new Advanced Segmentation feature, site administrators can filter specific dimensions (quantitative) and metrics (qualitative) data. The filtered combined data, such as e-commerce, visitors, traffic sources, content, systems and goals, can help you in making detailed analysis of the site.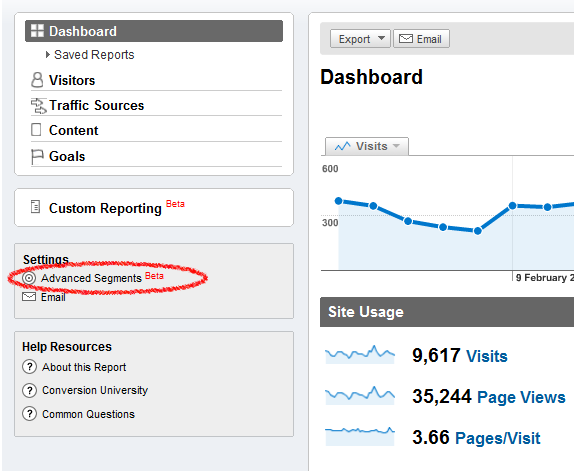 Tracks bounce rate. With the help of this specific data, you can get a complete view on the number of visitors who visited your site, but left it without going further. You can get this data for every page on your site, enabling you to restructure your site accordingly.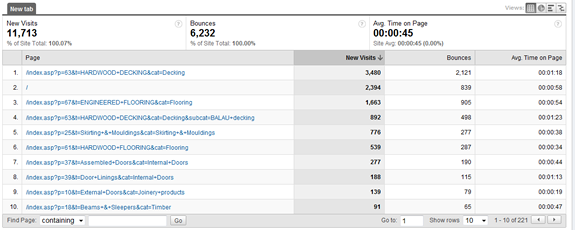 Enables the setting up of automatic email reports. You can choose to set Google Analytics to automatically generate an email report containing all the information related to your site after a specific interval. You can also set the email to be sent to multiple people who want to track the results of your analytics program.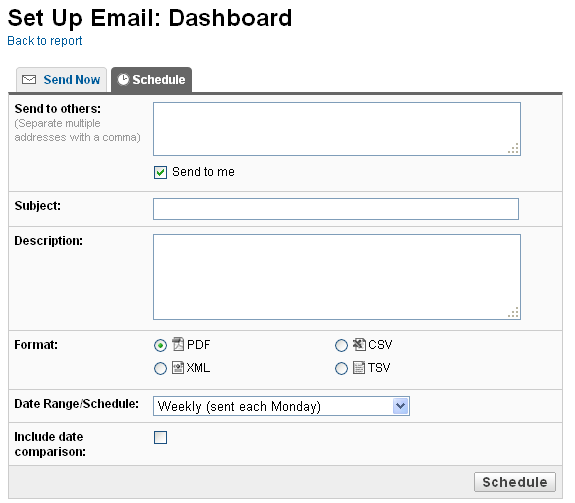 Google Analytics provides website owners a highly effective method to track visitors, analyse visitor data and benchmark strategies. This tool is what a website needs so that it always remains a step ahead of competition and generates higher revenues by using traffic-related information to attract more visitors.