Earlier in 2016, we were delighted to be hand-picked by Google to participate in a prestigious business programme in London. 250 digital marketing agencies were initially selected, with 30 making the cut for an intensive course in England's capital. Can you guess who was amongst them?
We were identified as one of the UK's most ambitious digital agencies by search giant Google and we privileged to be included as one of only 30 agencies in the UK and Ireland to take part in the Google Partners Elevator programme in London. Through this intensive MBA-style coaching course, Google encouraged the selected agencies to set ambitious business goals which, when guided by the multinational company's expertise, will help them reach their full potential.
We're part of this programme to further our skill set and to take our agency to new heights. Being part of the programme provided the opportunity to learn new business skills which will further our abilities – we've  taken the experience on board and will be aiming even higher in the future.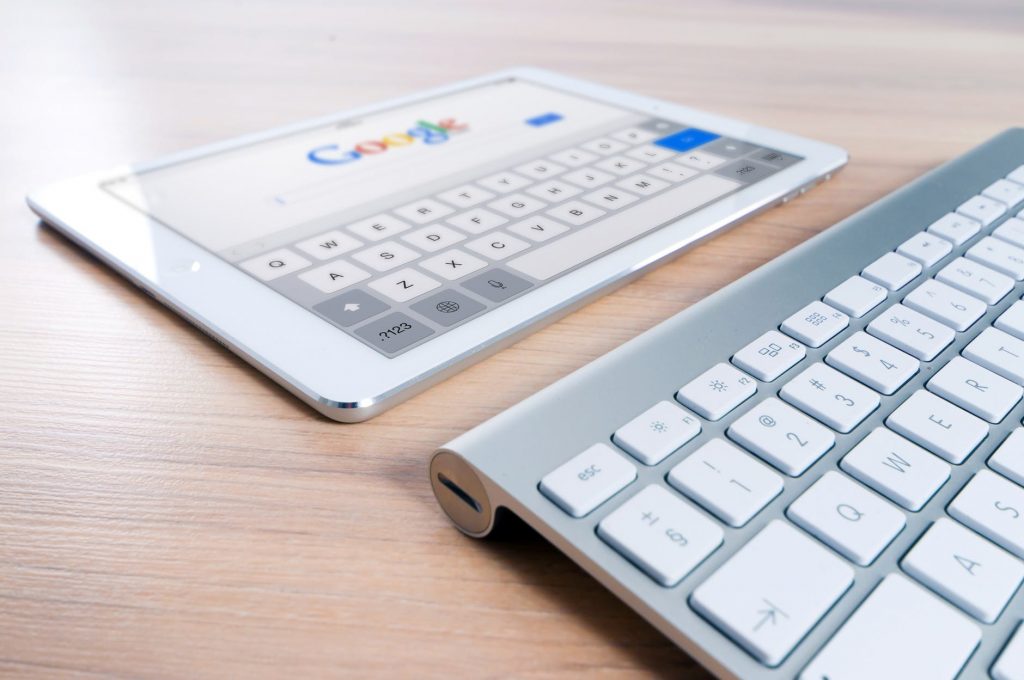 Google Elevator Programme
Industry expert Robert Craven is the head of the UK operation and oversaw events at Google's 160,000 square foot headquarters in Soho. He said: "The Google Business Coaching programme is an invite-only event for some of the top UK digital agencies, selected by Google for their digital prowess. The coaching programme is like a triple espresso giving selected agencies the knowledge and tools to deliver exceptional results for their clients."
Training sessions were attended by Markerle Davis, our Managing Director. Markerle had this to say: "Being selected by Google as a high-growth agency is a real honour and we've gained vital knowledge through the programme. We're a highly ambitious agency and we set our sights high by pioneering innovative new software solutions and delivering major projects for clients. Thanks to Google's masterclasses, we've been handed a golden opportunity to take our agency to the next level."
Having built a reputation as an innovator, we also have an active talent recruitment policy and encourages high standards of digital literacy in the North West. Adam Davis, our Technical Director, worked with six other Lancashire based digital agencies to found Digital Lancashire. The organisation provides individuals and organisations working in the digital sector with expert advice, and acts as an initiative to inspire the latest generation of students towards a fulfilling career in digital. Watch our blog for a full announcement on these ambitious plans.
For Our Clients
Of course, taking the programme ensures our clients receive ever improving standards of work. We're a results driven agency who place accountability and transparency first so we can build lasting working relationships with our clients, and being part of the Elevator programme helps us to further streamline our agency.
As part of our plans for 2016, the Google Partners Elevator programme ensures we'll do more than simply remain at the cutting edge of the latest digital trends. With training provided directly from one of the world's leading businesses, we're set to gain an edge in business management with which we can take our current, and future, clients to new levels of success.
We've always been a forward thinking agency and we like to see how we can provide exceptional projects alongside innovation. Having been taken under Google's wing, we know we can deliver even more exceptional projects in the future.
Google's Bumper Pack
Finally, Google was kind enough to send us this fantastic bumper pack of information and bespoke gifts welcoming us to the programme! This included a personalised message to our Managing Director, and a 3D printed geographical code for our Manchester office. Thanks for the attention to detail, Google!