Develop your practice with a cutting edge CMS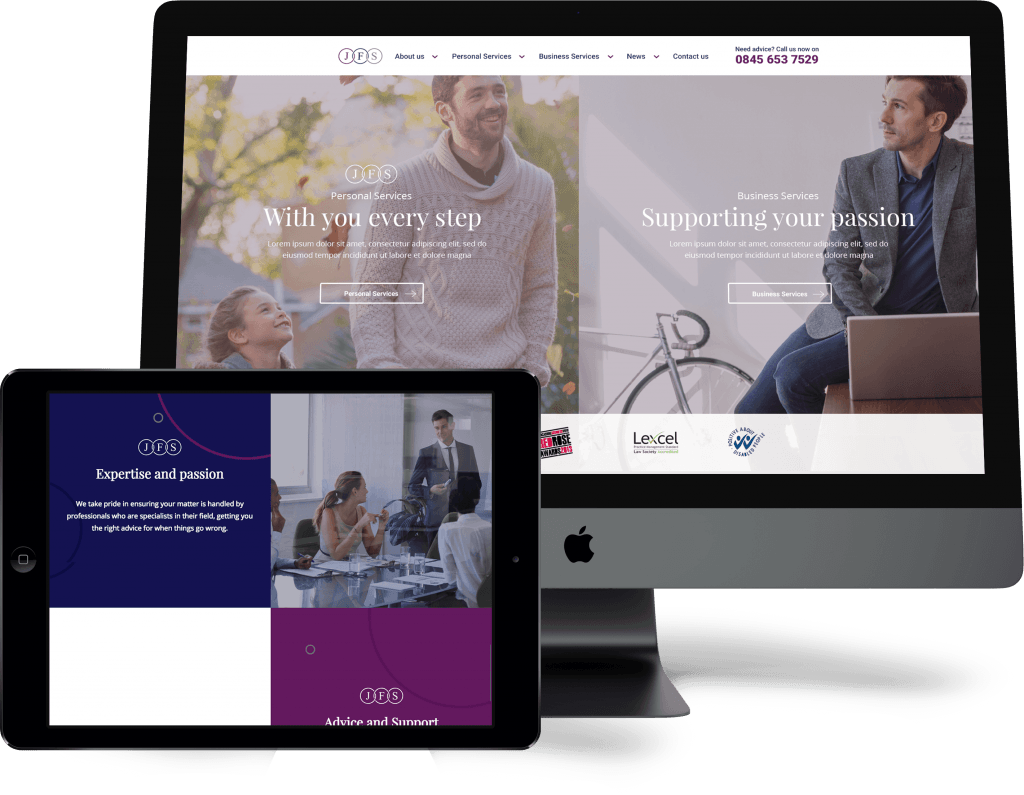 We use the world's leading content management systems to develop legal websites which deliver more clients and higher traffic.
How you present yourself to your clients is essential, which is why we've honed our skills as legal website design specialists. We use industry leading content management systems such as Symfony and WordPress to create unique websites which help you stand out amongst your competitors. We have 10 years' industry expertise to ensure you receive a futureproof and scalable website which your staff will be able to easily and effectively develop. You'll not only look sleek and professional, your website will adapt to the latest devices to ensure you can reach a wider audience and generate more clients. You will also launch SEO ready, allowing your practice to capture key search ranking positions and climb Google's SERPs. This will ensure you quickly develop an authoritative web presence which will lead to more clients and stronger brand authority.