Social media has given rise to social commerce, a subset of eCommerce, which will help to clear the line between sites such as Amazon and formats like Facebook, Twitter, Pinterest, and Google.
Yes, consumers will soon be able to buy products from their favourite social media services. Some of these formats have already setup a lower key version of what is on the way. Instagram, for instance, has a Buy Now icon which takes users to the retailer website. Social commerce is an entirely different step, and should prove particularly effective for small businesses.
Increasingly savvy consumers are looking for new ways to shop online, and as more consumers are taking to smartphones to do their shopping, and spend more time on social media, this is clearly the natural evolution for businesses across the world.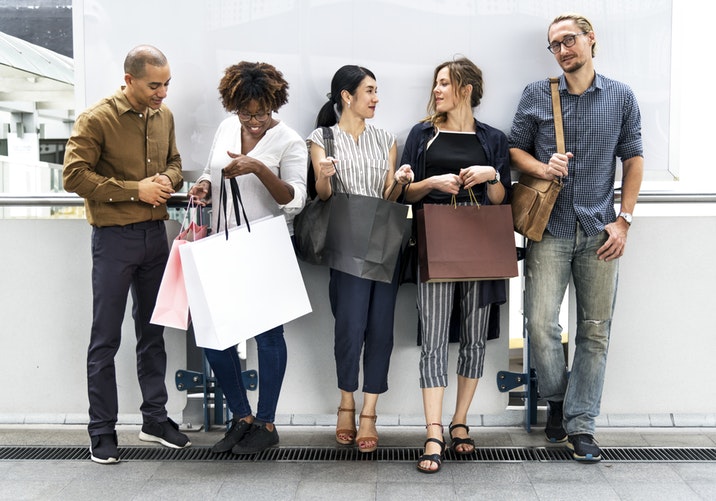 What Is Social Commerce?
Social media formats play an integral part in digital marketing already, driving traffic to landing pages for conversions. Soon there will be a shift into the retail space to challenge the likes of eBay and Amazon, with a streamlined service where purchases can be made in a few click
Companies like Facebook and Twitter are set to introduce features which will allow users to purchase products from their format within the next two years. They'll be working like a standard eCommerce service, taking orders, recommending products, and processing payments from within warehouses. The companies will, essentially, be middlemen between consumers and the products you wish to sell.
How Can Your Business Benefit?
We don't need to point out the absolutely vast audiences social media formats like Facebook bring to businesses. The question is, can small businesses effectively tap into social commerce?
The answer is, of course, yes, but you will have to consider carefully which platform would work best for your business. There's no point in planning and launching a social commerce strategy on Pinterest, for instance, if you have little engagement there.
In order to be lucrative, you have to recognise where your consumers engage with you. For many businesses, this is usually Facebook and Twitter and, indeed, the former has produced by far the largest amount of orders from reports held across the current marketplace.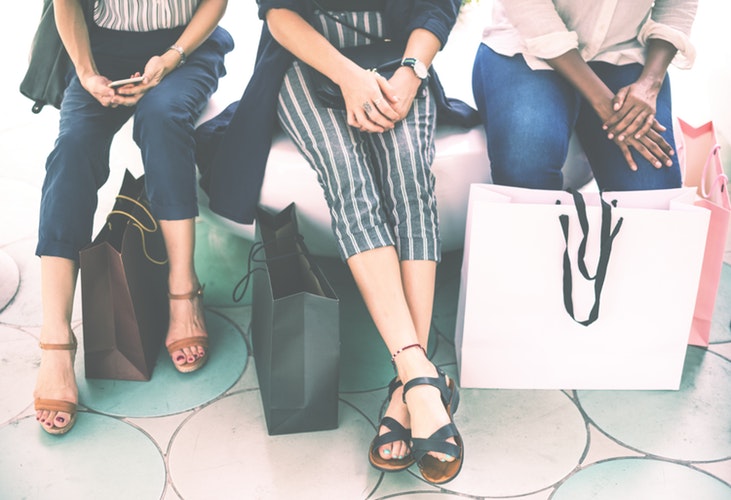 The Benefits of Social Commerce
Taking up social commerce as a sales strategy also supplies a fountain of information for businesses about their customers and how they spend their money. The power of analytics has been well noted in the internet era of business, and with social commerce it will become even more powerful.
You will be able to determine, in granular detail, the time of day purchases are made, what items are most popular online, and many more details. From this information, it will be possible for businesses to structure their social shops accordingly.
The Rise and Rise of Instagram
Fresh from announcing 400 million active users, Instagram has also recently rolled out its first advertising service. Owned by Facebook, the photo-sharing platform is famous for celebrity accounts, Selfies, and filters, but it will soon join the world of eCommerce.
Its current success has led industry experts to suggest Instagram could be one of the leading formats in the social commerce space, especially in the mobile sector due to its visual appeal. It is this visual edge which could make it the social commerce platform of choice alongside Facebook.
Instagram is, of course, free to join. Many businesses are already enjoying its possibilities. Along with the arrival of Instagram ads, it could well be the social media platform of choice in the not-too-distant future. Get your brand an account today and see what's available!
Conclusion
International brands such as Facebook and Google wouldn't be heading into social commerce unless they knew it would become a central aspect of social media. It's a natural evolution for the technology, and whilst retailers will still flourish with a website which is SEO ready, a new marketplace will emerge to drive up sales and boost overall engagement.
It will be, in simple terms, a fantastic way to complement your current sales strategy. We'll be there to provide a thorough guide when social commerce becomes more readily available.