One of the best ways to design a website these days is with a minimum of clutter. What's clutter? It's the superfluous baggage which can often hinder website designs – cleaning up this excess baggage can help to promote more engagement from visitors. After all, simplicity is what stands out in the modern era of web design.
We established in a number web design posts this year that the real beauty in designing a site is to keep things simple. Whilst it's tempting to show off your talent with an extraordinary visual extravaganza, it can overwhelm users, diminish the power of your content, and slow down your site's loading speed.
Worse still, you risk alienating the ever growing smartphone online user base. Soon the vast majority of online users will do their surfing on mobile, and on such a condensed screen things need to be uploading fast. This is why we've put together this fundamental guide on how to cut down on web design clutter and keep your visitors happy.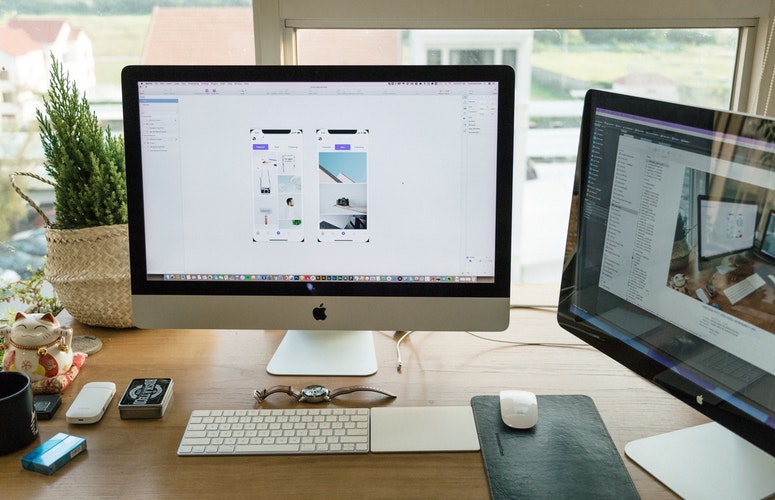 Analyse Your Current Design
The best place to start is with an analysis of your company's site to find out what is, and what isn't, working. Heat maps are a great place to start with your analysis, simply as they display exactly where your visitors are looking.
This helps to establish the key areas of your site. The areas which are ignored are the first places of call when it comes to removing clutter, simply as they aren't providing any service to your site.
Remove Unnecessary Features
First off, highlight the areas of your site you don't need. By this we mean features such as auto-play videos and pop-up messages – in this era of web design these are considered outdated. If you consider these vital to your business message, place them in a separate landing page where users who want to see them can visit.
It's really about the power of simplicity, so be brutally honest about the features you have available and remove them if they aren't absolutely vital.
Organise & Prioritise Your Site Hierarchy
As a brand, you want to make things easy for your site's visitors. You can do this with a detailed sitemap, but on a more simplistic front you can simply organise, and prioritise, where your content will be on your site.
Keep vital areas above the fold (at the top of your homepage), such as social media icons, CTAs, and anything else which is important to your brand. Anything which is essentially filler can be removed. The areas which stay can be placed into concise drop-down menus, the result being a visitor arrives at a site which is crisp and clean and highlights integral aspects of your service.
Adapt Your Content
For your site's copy, ensure key areas stand out from the rest (headings, body copy, social icons, adverts) for a streamlined experience for users. Content is, of course, vital for SEO purposes as Google's algorithms crawl your pages for keywords. However, if it's overwhelming it is more likely to drive a visitor away from your site.
Copy should be to the point, particularly on your homepage, to help users find what they want. If this concerns you, you can, of course, develop your blog to feature evergreen, epic content to keep Google's crawling algorithms happy.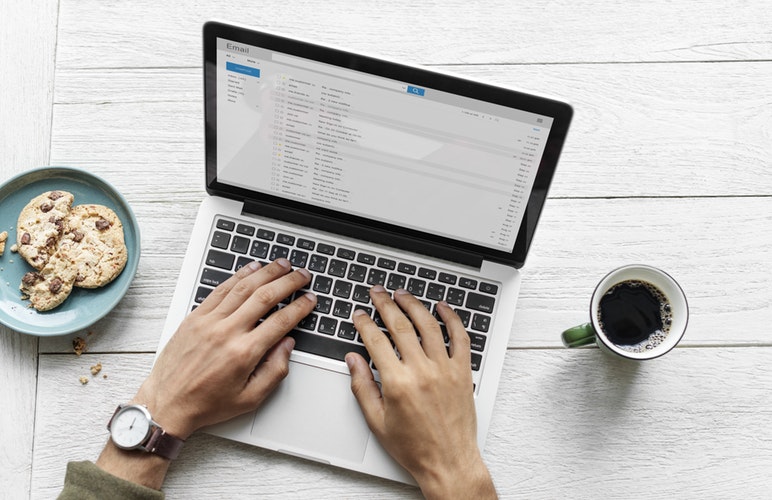 Keep Your Colour Palette Restricted
Decide on your colour scheme (using brand colours is a good idea) and stick to it. As we've built on already, don't be tempted to go for a large colour palette with a wild and varying array of crazy fonts. Stick to two or three and keep this consistent across your site.
Consistency and simplicity work together to create a modern, sleek design which highlights your brand's CTAs and keeps your visitors happy and aware of what's on offer.
What Do We Recommend?
We've championed the brilliance of WordPress over the years as the service is simply so effective. On a design front, the options available empower brands to make websites which are bold yet uncluttered, leaving them great to look at.
WordPress even sets your company up for SEO right out of the box, and as Google loves the service you can expect to be in the SERP good books rapidly. If you're an eBusiness then the likes of Magento receive the Soap Media seal of approval for being effective and easy to use.