Competitor & Market Research
Competitor Analysis
Being in business means being clued up about your competitors, the market, and both current and potential consumers. Our research encapsulates what's happening in your market and helps you evaluate the opportunities that can provide long-term ROI. Chatbots, for example, are estimated to account for 85% of customer relationships with brands in the next few years.
Our team uses the latest market analysis tools, which allow us to show you where you are currently and where you could reach with our help. We gather, analyse, and act upon the detailed research we carry out, delivering competitor market research and analysis of the user journey.
We provide you with the armoury to implement significant improvements to your marketing activity. At each step we help you make sense of it all through our audits, ultimately building a strategic marketing plan with SMART goals. These can include research and implementation of innovative marketing automation trends, which can provide a 225% increase in prospects that convert to sales.
Market analysis is useful in helping your business move forward – not only online and with your digital marketing strategy, but as a whole, too. Our insights into the current market will give you an invaluable peek into what your competitors are and aren't doing, which can help aid you in wider business decisions, on and offline.
It's the Age of Discovery
Fine tune your business strategy with expert insights on what your key competitors are doing and how you can do it better.
Market & Industry Research
Our market research provides insights to power you to new levels of success. Through highly revealing qualitative and quantitative reports, we'll show you accurate and relevant research based on your market and its trends.
Competitor Analysis
We'll analyse what your competitors are doing and what's working for them. Knowing the ins-and-outs of your industry can set the foundation for major business improvements, and be the basis for successful new marketing campaigns.
Renowned Research Tools
Soap uses industry heavyweights to get unparalleled access to data which matters to you. We take advantage of a range of tools including Formisimo and Moz to discover advanced metrics through unique forms and detailed analytical tools, whilst Hitwise and Trend tools provides all important feedback on your market.
Search Engine Optimisation
We'll perform keyword research, consumer insight, competitor market research, on and off site content development, site coding, and numerous other SEO friendly market research. It's all about getting to know your industry so you can adapt your website for those all-important SERPs.
Consumer Experience
Get an understanding of your market. Ask relevant questions to your field and get clued up on how to direct your services to consumers. Consumer surveys provide information from your audience – learn directly from your demographic about changes you could make.
Customer & Client Analysis
We'll talk to customers and clients for direct insight into your industry. Added to this, we'll research consumer behaviour through a usability study of your site. We'll discover what's popular so you can develop on this interest.
Demographics
You may already have a target demographic in mind for your business, but we delve a little deeper and take a look at your target market on a more national level to give a better indication of your ideal potential customer.
Target Market
Once your audience demographic has been established, it's time to look a little closer at the wider aspects of what they like in order to target them effectively. As a high end brand, for example, you won't want to be targeting people who prefer to shop at budget discount stores.
Market Needs
Why do your target audience buy? What is it that your brand needs to make your audience choose you? We look into the demands of your market and help you determine your competitive edge.
Research Clients
Featured Case Studies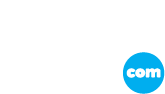 Most recognisable for their "epic" brand strap-line and award-winning tv ads, MSM came to Soap to help unify their email communications to their customer base.
With 100's of different emails spanning a range of consumer-related financial products they found that over the years their email communication had become fragmented and ultimately didn't represent the style of communication they wanted to convey, Soap came onboard to help unify all their outbound email communications into a set of design principles to ensure brand constancy whilst delivery a customer focused experience.
Research Can Achieve Big Things
Gain an unprecedented advantage. Improve upon where your competitors falter and understand your market with cutting edge analysis.
Get Your Research Strategy
ARM YOURSELF WITH THE INSIGHTS TO STAY AHEAD OF YOUR COMPETITORS AND ESCALATE YOUR GROWTH CURVE.
1

Uncover Your Competitors

We'll deliver a range of reports and data-driven analytics observations to show you exactly where you're at, where your competitors are, and where you could reach.

2

Fine-Tune Your Approach

Building upon expert insights from the latest market-analysis tools, we'll strategise a new framework that maps out significant improvements to your marketing activity.

3

Reverse-Engineer Their Results

Turn your competitors' secrets against them, and gain the ultimate advantage by not only doing what they're doing, but by chiselling into brand new niches.
What We Could Do For You
If you'd like help with your digital marketing and our work on this project has inspired you, why not get in touch with us to discuss your plans: