Website Maintenance & Support
Responsive Web Support Services
We're on hand to tackle any issue
As your website support service, we're on hand to tackle any issue you may come up against with the running of your website. We know that time is money, especially considering that 40% of website visitors leave websites when there is a loading time of three seconds or more. It is our responsibility to maintain and support your website to ensure that it stays online and functional, no matter what.
We all know things can go wrong, and when they do, it's important to know that your business' online reputation remains intact and your website up and running again in a timely manner. In addition to the monitoring and support, we guarantee the following:
We make sure that relevant software, services and equipment are available to you should you need it.

A timely response to any support ticket you may raise with us.

Keep in good communication with you whilst we work on the solution - always keeping you in the loop.

Work to resolve support tickets to the best of our ability.
Update, Improve & Stay Secure
When maintaining your website, our experts carry out many website maintenance tasks to keep your site running perfectly.
Security
Protection against hackers from gaining access to your site. We can also protect your emails from spam attacks, which can be troublesome and frequent if not dealt with efficiently.
Backups
Regular and thorough backups of your site on an offsite cloud system, so that it may be fully restored in case of loss. Websites can crash and lose data for a wide range of reasons, and we're here to make sure this doesn't happen to your business.
Monitoring
Monitoring your website functionality to ensure that everything is working as it should and that it is upgraded where necessary. For example, some plugins may become outdated and no longer work with the newest version of your website software. Plugins may need upgrading to accommodate the newer version, or become obsolete with the improvements in the website software.
Downtime
Downtime is highly inconvenient for any website owner. When it happens, it is important to have someone on hand to help. We can assist you by liaising with the hosting company to sort out the situation as quickly as possible.
Reactive Website Support Services
Our support team also provide reactive support services. This means that, should you encounter an issue with the website and raise it with us, we will investigate the problem and act appropriately on it to ensure full service is resumed as quickly as possible.
Working with this process ensures that the required information about the issue is captured efficiently, and that our response times are measured fairly and accurately.
Service Level Agreements
At Soap, we prioritise customer experience and satisfaction, which is why we offer access to expert services. Our SLAs ensure that you have the best possible experience with our team.
Senior Technicians

Soap have senior technicians with a minimum of 3 years experience, which makes resolving hardware or software issues as pain-free and as efficient as possible.

Complete Reports

You have access to reporting on performance and response times.

Efficient Response

SLA's outlining guarantees response and resolution times at an efficient pace.

Constant Monitoring

Proactive monitoring on resource usage and spikes in traffic tied to action alerts.

Alert Mechanisms

Our team ensures up-time monitoring with alert mechanisms.

Minimised Security Risks

Automatic security patching to ensure security risks are minimised.

Cloud Backups

Offsite cloud backups with the ability to do full restores within an hour.

Dedicated Account Manager

A dedicated account manager and a service desk to help manage support requests as fast and pain-free as possible, day or night.
Supported Clients
Featured Case Studies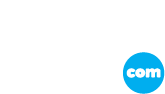 Most recognisable for their "epic" brand strap-line and award-winning tv ads, MSM came to Soap to help unify their email communications to their customer base.
With 100's of different emails spanning a range of consumer-related financial products they found that over the years their email communication had become fragmented and ultimately didn't represent the style of communication they wanted to convey, Soap came onboard to help unify all their outbound email communications into a set of design principles to ensure brand constancy whilst delivery a customer focused experience.
What We Could Do For You
If you'd like help with your digital marketing and our work on this project has inspired you, why not get in touch with us to discuss your plans: