It's been an unconventional year for all of us here at Soap, but despite that, we're pleased to have risen to all the challenges 2020 has thrown our way. We're delighted that the hard work of our fantastic team has been recognised by not one but two awards from the prestigious Clutch, who celebrate excellence on a global level across agencies.
It's the fourth consecutive year Clutch have included us in their end of year round-up as a Top Global B2B Partner, this year also adding us to their Top 1000 global companies list. The awards are decided by collating extensive interview data from agency-using clients, and whilst any recognition from your peers is always pleasing, we've always taken great comfort from this method. This is because it comes directly from client feedback, further proof of the consistently positive results we deliver.
We look at the companies who work with us more as partners than clients, only teaming up with organisations with a long-term vision we have to believe in. It's been integral to our mission over the past fifteen years, and it's always validating to see such positive feedback underline this mantra. You can see one of our reviews below, and all of them on our Clutch page: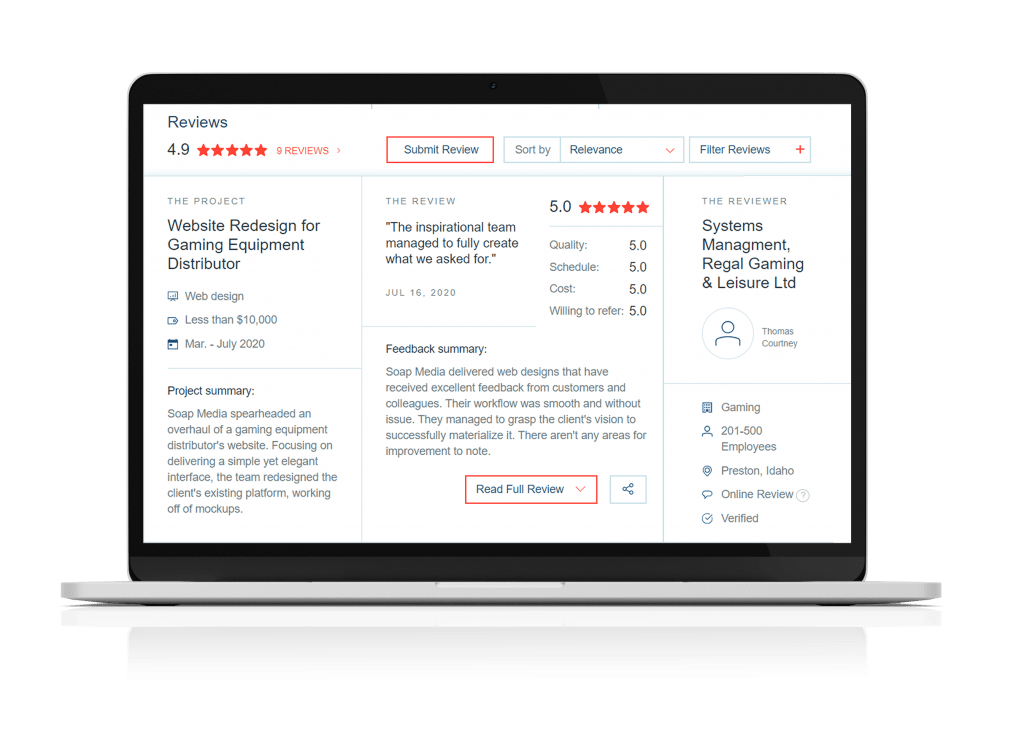 We're excited about where the new year will take us as an agency and individuals, and thrilled about the prospect of delivering more results for our partners in 2021 and beyond. Get in touch if you feel you could benefit from our award-winning expertise.