Digital marketing apps help the business world go round. Knowing the latest, and greatest, apps available can help a digital marketing team do the best job possible. However, it's difficult to know the essential marketing apps to choose from due to the vast selection available. There's the ever present risk of being charged for something which won't come in useful, so what's the solution?
There are times when the difficult tasks must be taken head on, so Soap Media put in the research time, and some laborious testing, to get together a list of 15 essential digital marketers apps for 2015. These will help anyone out during daily activities, as well as keeping marketing campaigns streamlined and heading in the right direction.
1. Quora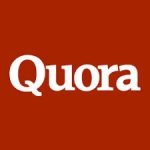 Our first choice provides a question-and-answer service where marketers can find information from reliable sources. It's a community with a great reputation: ask questions, develop rapport, and gather information to help structure your digital marketing endeavours. Better yet, it's free to download.
2. GoDocs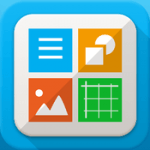 GoDocs lets marketers access Google Documents whilst on the go – or at home. It sorts files by the last ones edited to keep everything in relevant order. This isn't an official Google app, but it allows users to see the entire document and is available for Android and iPhone.
3. Trello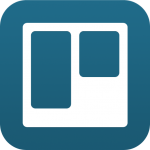 A flexible and visual way to organise any busy digital marketing life. It's designed a bit like Pinterest, which is a great way to go about keeping your working life in order. You can share Trello boards with colleagues, too, to keep on top of the latest marketing campaigns.
4. Dropbox & Google Drive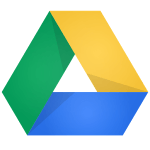 In terms of collaboration and file sharing, Dropbox is easy to use and lets users build on their digital marketing campaigns with ease. It's effortless to access files whilst on the go, and it's possible to store files which are too large for e-mail. Dropbox can be used on any device, too, which makes it highly versatile, especially with 2GB of storage data to start things off.
Google Drive does much the same as Dropbox, but it's the official Google app. Many digital agencies take advantage of it as it's a streamlined service where documents can be saved and shared with ease. Doubling the two up provides plenty of storage, with Google Drive offering some 15GB of free storage for Windows, iOS, and Android users.
5. Feedly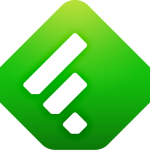 The best RSS feed we've come across. Cram all of the latest SEO, PPC, lead generation, web design, business, and social media news into one handy format. It's free, but for a small fee the premium version is available. In terms of getting the latest industry news and insights, it's a real joy to use.
6. TED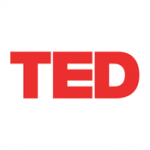 Sign up to, for free, TED and enjoy free documentaries from industry leaders and great minds. It's an inspirational app more than anything, but digital marketers can learn a lot from watching the clips.
7. Mashable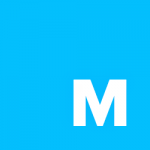 One of the most successful blogs out there, Mashable provides the latest technology, social media, business, and entertainment news (along with oddities and online trending topics) for insights into the industry. Keep on top of the sector and download the free app.
8. Evernote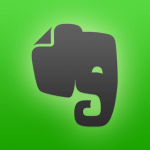 Capture ideas and make notes whilst on the go with this celebrated app. Evernote is essentially a virtual notepad which can be used to keep tabs on the ever adapting marketing world, but it's possible to share notes with colleagues through this creative and enjoyable format.
9. Plagspotter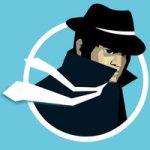 This is a web app which offers a free trial – it may well prove indispensable. It's a duplicate content tool – one of the big no-nos when it comes to respecting Google's website quality expectations. Mistakes can happen, though, and with Plagspotter it's possible to cut straight to the chase. It can also be used to search the web to see if anyone is stealing content.
10. Hootsuite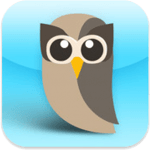 Available for iOS and Android, Hootsuite allows marketers to manage their social media accounts from one place. It's instant, accessible, and monitoring account following rates and traffic can be managed through the provided analytics too. It's a service everyone has to pay for, but, along with others such as Sprout Social, it's a highly effective way of managing numerous accounts at once.
11. Google Analytics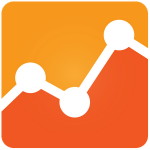 There are plenty of analytical tools digital markets can try, but Google Analytics is arguably the best on offer. It's free and, when synced with a company (or client's) website allows for detailed insights into how well campaigns are doing.
Customise charts over timeframes, show different data, access AdWords, eCommerce data, and filter everything in a myriad of ways. It's real-time data packed full of information on what's happening, so it's a vital app.
12. StumbleUpon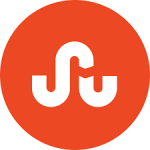 StumbleUpon is a content curation site where the passionate community posts relevant and useful content to a wide range of topics. Here anyone can find a treasure trove of ideas, news, industry advice, and insights with what is another fantastic free app.
13. Perch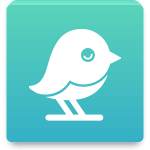 A free iOS and Android app which allows users to oversee their social media mentions. Usefully, features include the option to watch over competitor's mentions, so this is a bit like TweetDeck but with the option to follow news feeds on Instagram, Yelp, Twitter, Foursquare, Groupon, G+, and more.
With a heavy emphasis on local businesses, it's a great way to monitor competitors for social insights.
14. Knock
If secure and fast access to an Apple Mac is what's needed, then this is the app perfect. Knocking twice on an iPhone screen and brings immediate access to a Mac, allowing swift adjustments to be made to whichever digital marketing matter is at hand.
15. Social Media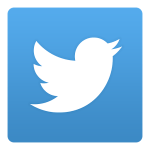 We've included this at the end as it seems a bit obvious, but digital marketers really must have the leading social media apps downloaded.
Many marketers access their accounts through desktop computers, but mobile apps for the likes of Twitter, Instagram, Pinterest, Google+, LinkedIn, and Facebook give complete control over all social accounts from one device. The real-time updates can also help influence campaigns on desktop and offer the opportunity to respond to consumers when on the go.
Pleased with your new apps, but eager to take your campaign to the next level? Contact Soap Media for all the digital marketing assistance you need.