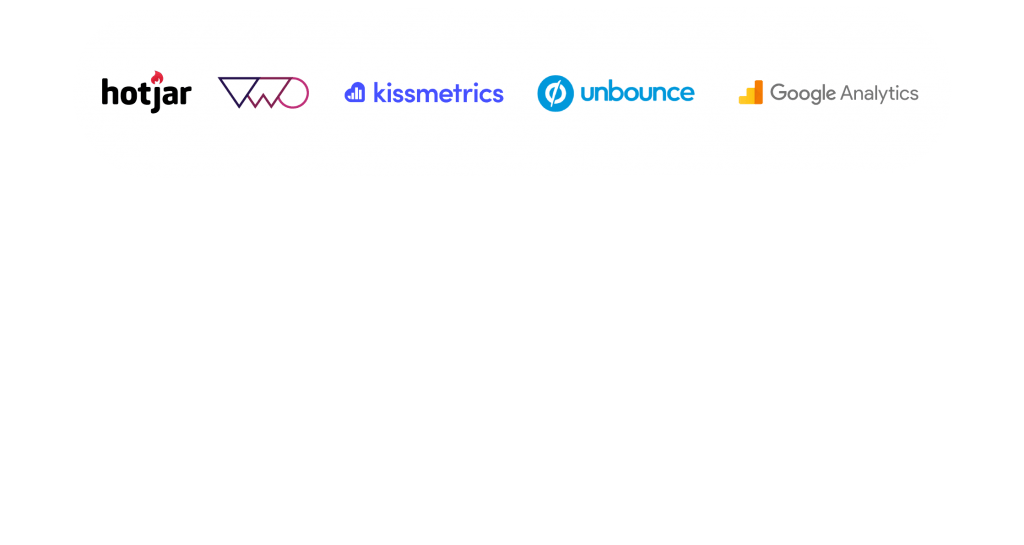 Experienced UX Design Agency
Get Big Results or Your Money Back
As an integral part of the design process, UX helps to make maintain the satisfaction of your website visitors. Without proper optimisation, you could be losing potential conversions simply because the flow of your website is confusing. 40% of people state that they search for an alternate should the first result not be mobile-friendly.
Through experimentation and research and a heavily data-led approach, we are able to pinpoint exactly what your audience wants from your website and optimise the structure and navigation flow accordingly to maximise the chance of conversion, and keep visitors on your website rather than bouncing.
With approximately
500-600 algorithm changes
every year alongside updates and many design and development aspects affecting ranking positions, can you really afford to lose visitors through bounce rate because your website structure isn't user friendly?
UX Optimisation Strategy
Optimising Websites Since 2005
The main people who know exactly what they want from their website are your customers. They will the the ones primarily using your website, so it's essential that they are at the forefront of your UX strategy.
Once you are able to determine what your audience expects and is actively looking for on your website, we will optimise the user experience in the following way:
Use Available Tools
There are plenty of online industry tools which we can use to help assess a variety of website ailments and reports which areas need attention - bounce rate, abandoned carts wtc.
Know Your Customers
We use tools like Google Analytics to make sure that we have a great understanding and better insights of your customers.
Be Mobile Ready
Websites need to be mobile-friendly to ensure a higher user satisfaction, which is particularly important with Google's mobile-first index.
Invest in Quality Content
Unique and engaging content, such as video, can help to increase conversion rates by 80%. Good content that keeps SEO in mind will also boost your search rankings.
Choose a CTA
Using our access to analytics tools, we are able to see which calls to action resonate well with your audience, and what your current ones are doing wrong - are they hidden on the page? Are the destination links relevant? Are they on the best place on the page?
Implementation
Once we have a map of your site planned out with an ideal site flow that your visitors can follow, with the main points in the customer journey where conversion is most likely, we will then get to work optimising the user experience on your website. Be prepared for your bounce rate to drop and your conversions to rise!
Request Your UX Audit
Guaranteed to improve your conversions
Are you worried that your website isn't satisfying your audience? Or maybe you're experiencing a high bounce rate but don't know why?
Our experts can dive into the skeleton of your site and analyse how your current setup is, or isn't, working so that you can have up to
400%
increase in your conversion rates.
UX Design Clients
Featured Case Studies

Booths are already well established as a supplier of premium quality produce & luxury goods. The brief was to maintain a prominent position for a competitive seasonal product.
Soap's solution was to produce a visually rich, easy to use sub-branded ecommerce site dedicated solely to promoting the Booths Christmas range. It was important that the site offered ease of use to the consumer, and so it was determined that the site needed to allow users to either purchase online or to place an order for collection at a store of their choice for maximum user convenience in the busy festive period.
The project was smooth and fast and we now have a high-quality product that compares with anything I've seen from London agencies. It's also great to support another thriving North West business
Danny Martin | Head of Marketing Activity & Communications
Get Your Free Consultation
Got a great product, but your customers find it difficult to use? Or need some expert eyes to help you optimise? Our vast experience and innovative technology provide unparalleled results.
1

UX Audit

Have your site or product evaluated by an industry expert to uncover areas for improvement and understand the opportunities you're missing.

2

Harness Our Experience

Discover Soap's unique approach to UX Design, and understand its value to your business. Our dedicated UX team are stocked full of ways to optimise your customer journeys!

3

Define Your Strategy

Explore data-led solutions and industry best practice to prioritise your improvements, and plan your roadmap to enhanced design.
What We Could Do For You
If you'd like help with your digital marketing and our work on this project has inspired you, why not get in touch with us to discuss your plans: