Joseph Frasier Solicitors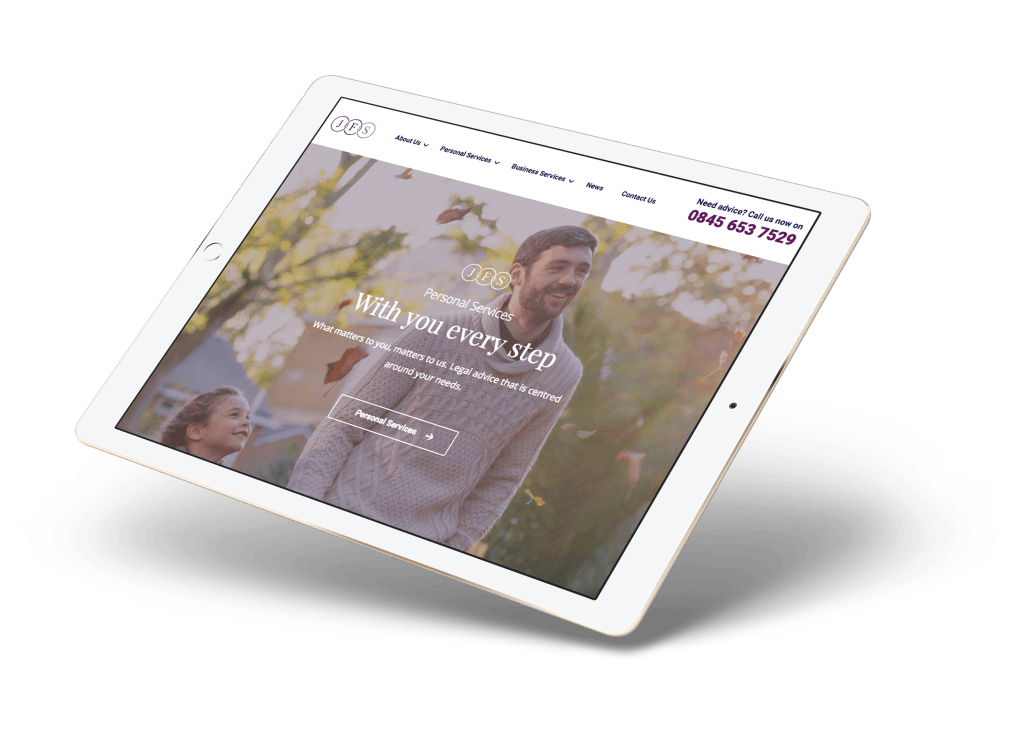 The Brief
Joseph Frasier were struggling with a visually dated website which was poorly optimised for mobile and left their web presence failing to reflect the quality of their service.
This problem was coupled with a difficult CMS which was lacking in features, causing frustration for users, and hindering business objectives. A contemporary redesign was required, one which aligned the website with a new brand style and introduced a refreshing colour scheme. To complement the new features and further the impact of the site, a quality set of photographs was needed to reflect Joseph Frasier's personable business approach.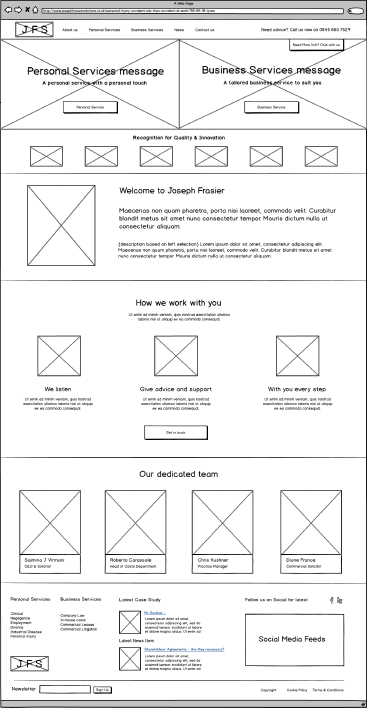 Understanding JFS's Clients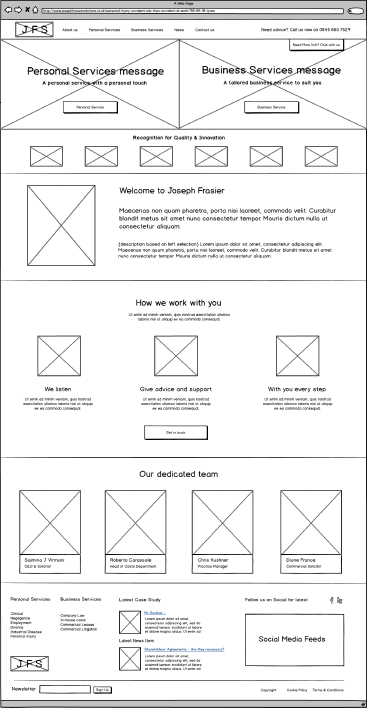 Over the years Joseph Fraiser has grown and adapted to new legal areas. This meant the existing site hierarchy needed to reflect these changes through the content, and organisation of information, in order to engage new and potential customers.
Applying The Brand Styling
Once we had the structure and key message hierarchy composed we applied a clean and balanced style using the new brand colours. This highlighted key areas of the new design and, importantly, drew attention to Call To Action (CTA) icons.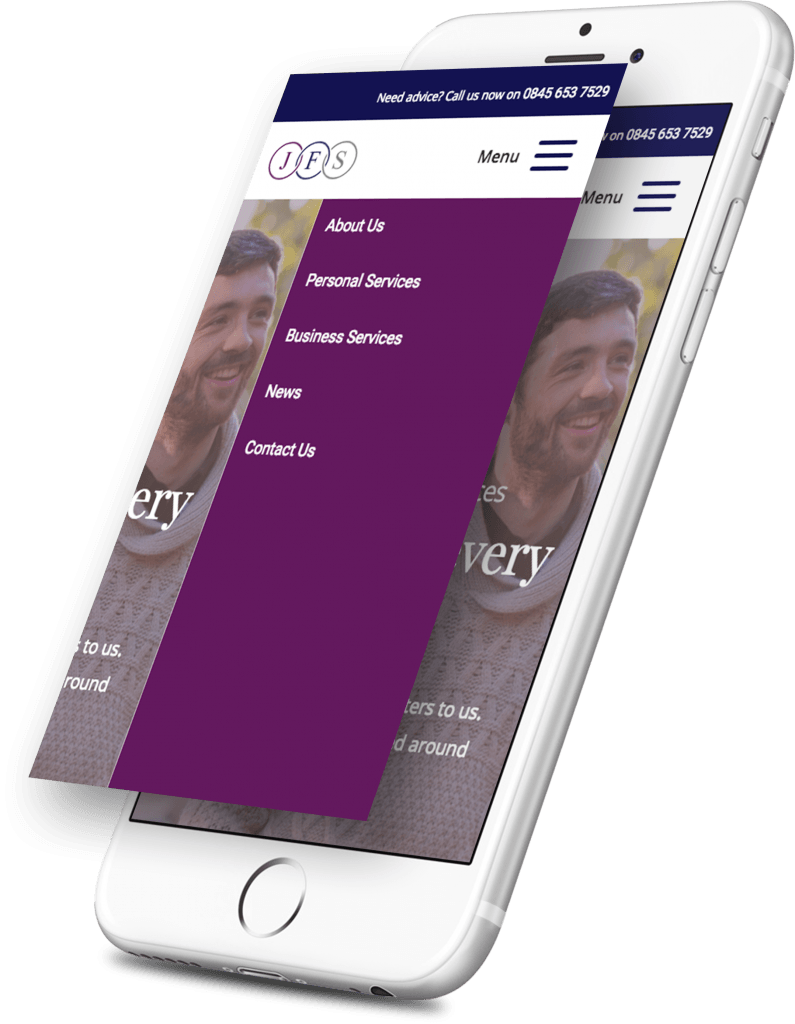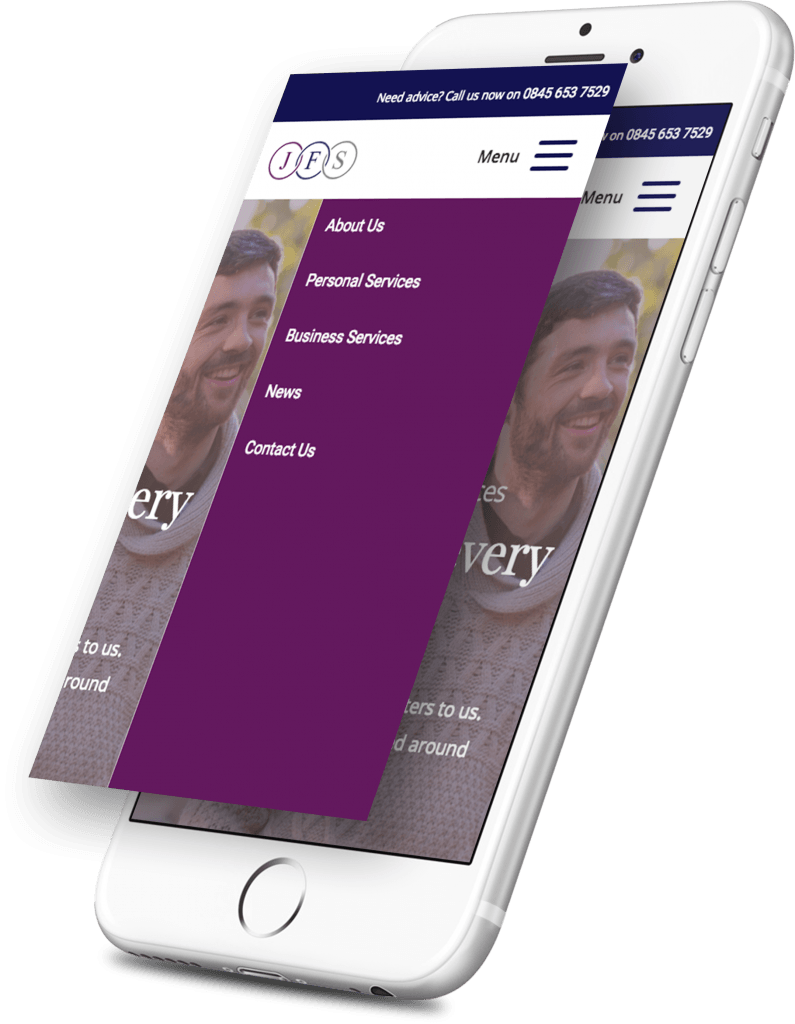 The Mobile Experience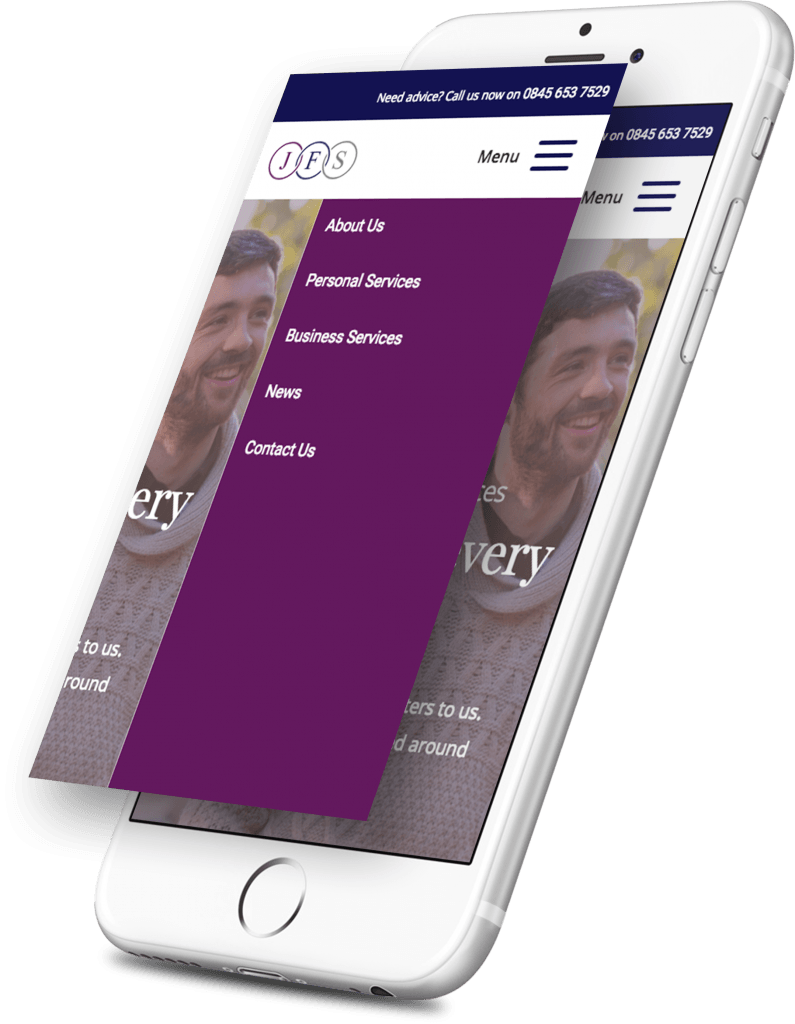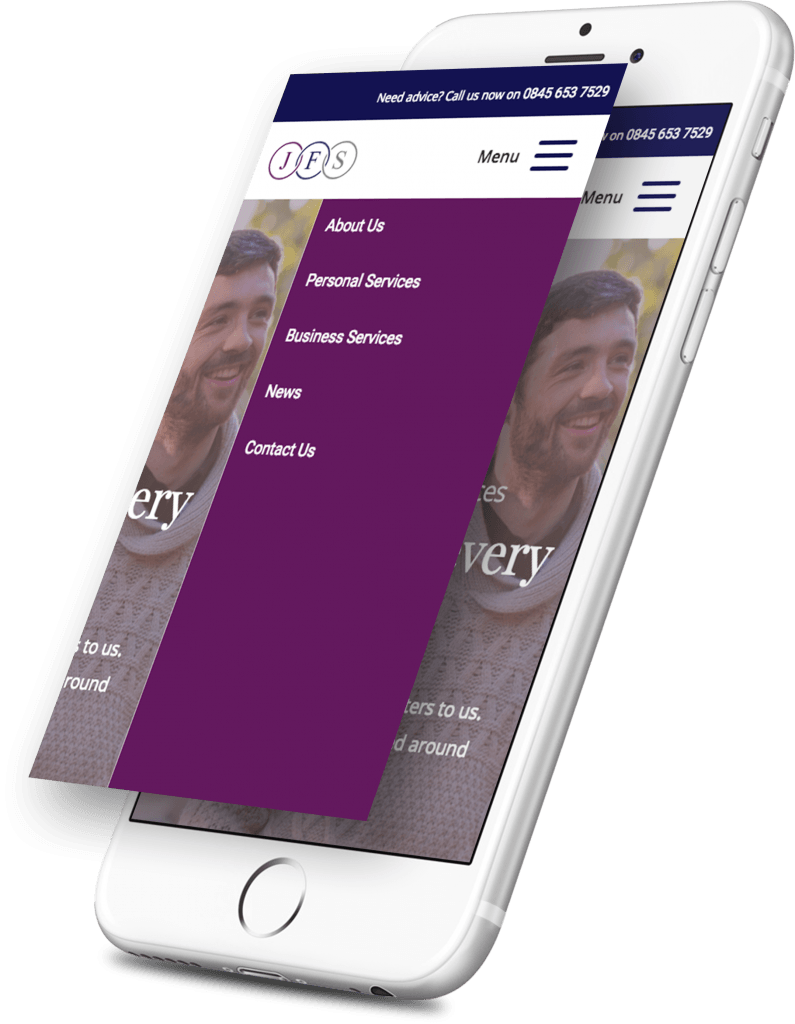 As with most clients, mobile and tablet traffic now represent the majority of website visitors. Our mobile first approach ensures whatever the device the customer has, the most engaging and intuitive experience is delivered.
The Results
The bounce rate has been halved, users are viewing more content for longer, they are displaying higher engagement rates, and reporting a better experience when visiting the website. The new CMS empowers Joseph Fraiser to add new sections, navigation elements, and all aspects of in page content easily. This effectively futureproofs their website for expansion and growth into new areas.
Don't just take our word for it
Soap Media worked closely with myself and our team to understand our customers and deliver a refreshed image which reflected our ethos and high standard of service. The new CMS is intuitive and will help us easily update site content in the future, and the refreshed colour scheme really stands out. We're also delighted to be fully modernised, with mobile-friendly features helping find us even more customers. I can't recommend Markerle, Adam, and the Soap Media team enough.
Sue Allen | Head of Marketing
What We Could Do For You
If you'd like help with your digital marketing and our work on this project has inspired you, why not get in touch with us to discuss your plans:
Services We Provide
Perhaps you're interested in working with us in another area? Other services we provide include:
Our Other Experience
We've also completed big projects for companies across a wide variety of sectors that you might want to take a look at.