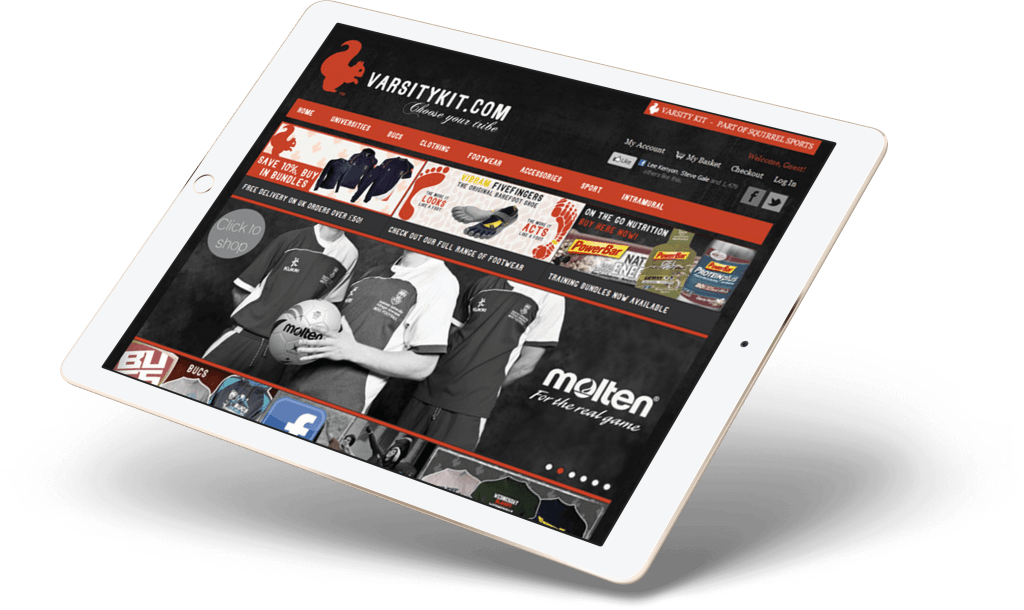 The Brief
Kukri Sports supplies bespoke sports kit to teams, clubs, universities, and schools worldwide. JD Sports has taken an 80% stake in the company, which commissioned us to create a series of enterprise level eCommerce websites.
Kukri Sports needed a fully featured, enterprise level, eCommerce platform which integrated with its back office system and Sage 200 accounts. As it also has multiple physical store locations, the system needed to be centralised in order to keep stock level accurate. To create a cutting edge sports website design and marketing package, we used Magento and bespoke integration for synchronisation of Kukri's stock and inventory levels to create the Squirrel Sports and Varsity Kit websites. The sites are powered by the same eCommerce platform but have different store visuals in order to more effectively match the target audiences.
Don't just take our word for it
TAKE A LOOK AT WHAT PAUL HAS TO SAY ABOUT US.
We went to Soap Media to ask them to create us a multi-purpose online sports shop which could be customised based on the customer. Our team were able to work closely with their development team to build a customer friendly online store based on our requirements. Soap Media has provided us with a bespoke website that delivers each user with a custom audience based on their sporting needs. All aspects of the process were completed in time for the site launch and we will continue to work with Soap Media to improve both our current website and new projects
Paul King
Business Development Manager
What We Could Do For You
If you'd like help with your digital marketing and our work on this project has inspired you, why not get in touch with us to discuss your plans:
Services We Provide
Perhaps you're interested in working with us in another area? Other services we provide include:
Our Other Experience
We've also completed big projects for companies across a wide variety of sectors that you might want to take a look at.