The Brief
Soap was brought on board to translate the Rheged experience, pioneer a CMS and tie it to an 100% bespoke white label ticketing system API from tickets.com - a company well know in the states for handling ticket sales for the NBA matches to baseball games.
Starting with a blank piece of paper allowed us to really innovate the seat selection and checkout process, tied to complex business rules we needed (particularly on mobile) to provide a friction free process of reserving and purchasing specific seat for a variety of events
Unique — Online and Off
Rheged, being as unique as they are, wanted to ensure that offline identity was carried online.
Soap helped deliver a living bespoke grid-like system where a wall of adaptive content allowed users to see all key events and activities from deep inside the website.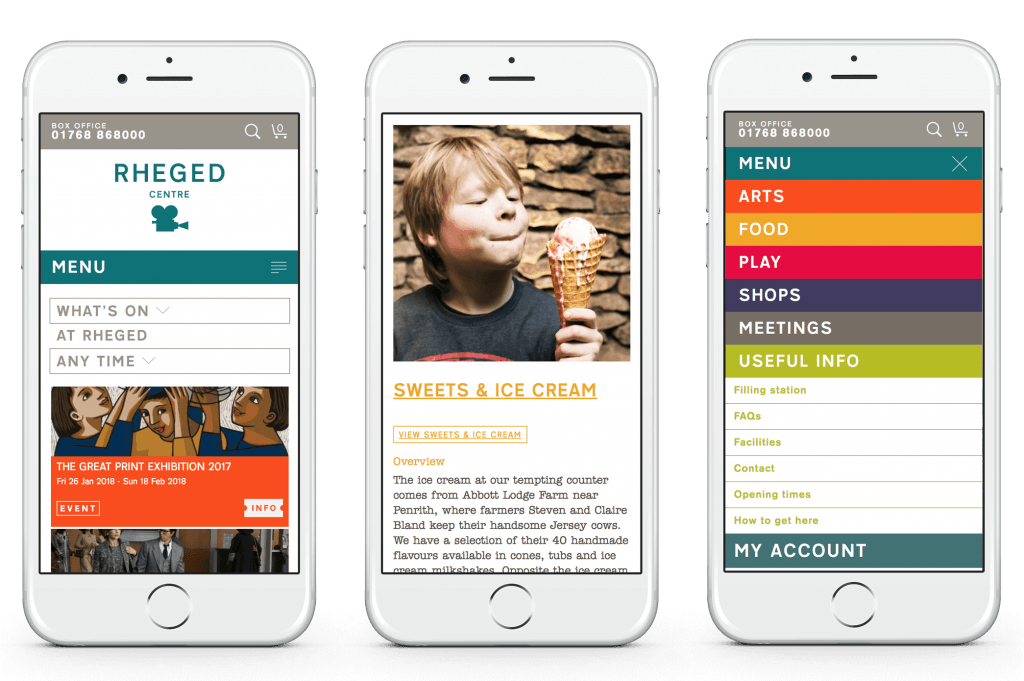 Mobile Challenges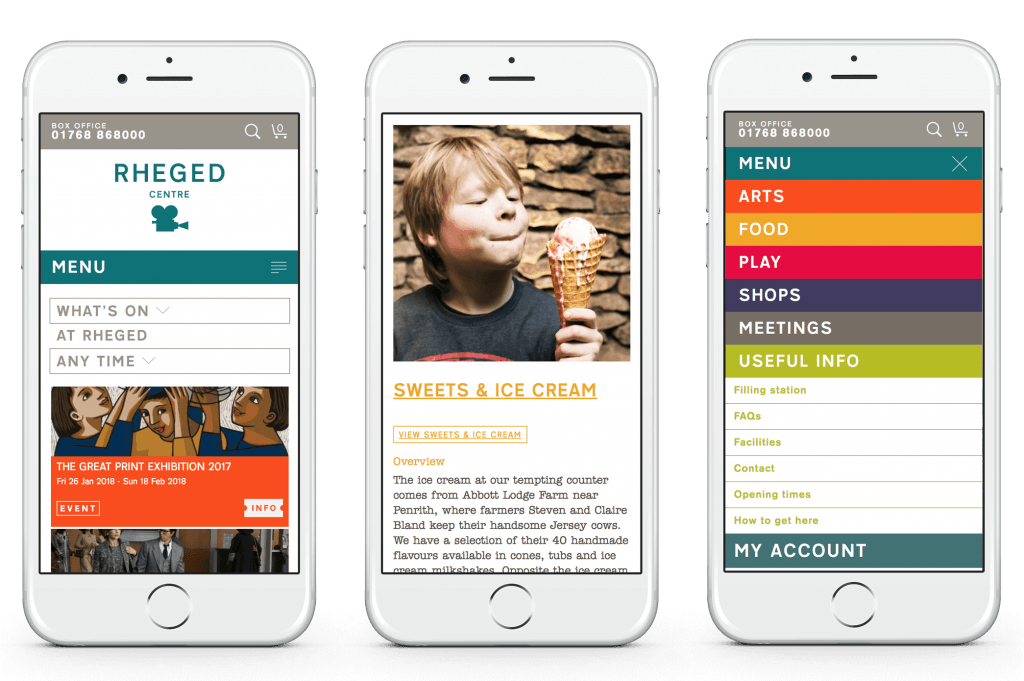 Mobile and UX Challenges cross-device was one of the greater obstacles, whilst wanting to innovate we also needed to ensure the users didn't have to 'think' or, worst still, guess as to what to do next in the process to meet their intent.
We did a lot of workshop/prototyping exercises to validate the process, iterating and transforming the checkout into what we see today.
What We Could Do For You
If you'd like help with your digital marketing and our work on this project has inspired you, why not get in touch with us to discuss your plans:
Services We Provide
Perhaps you're interested in working with us in another area? Other services we provide include:
Our Other Experience
We've also completed big projects for companies across a wide variety of sectors that you might want to take a look at.