The Brief
In an aggressive marketspace and saturated marketplace it was important to evolve the brand visually into something that really stood out, something its customers would remember and attribute a real strong memory to customers.
We did this through a bright, playful design accompanied with a swirl ident to give the site a cohesive feel.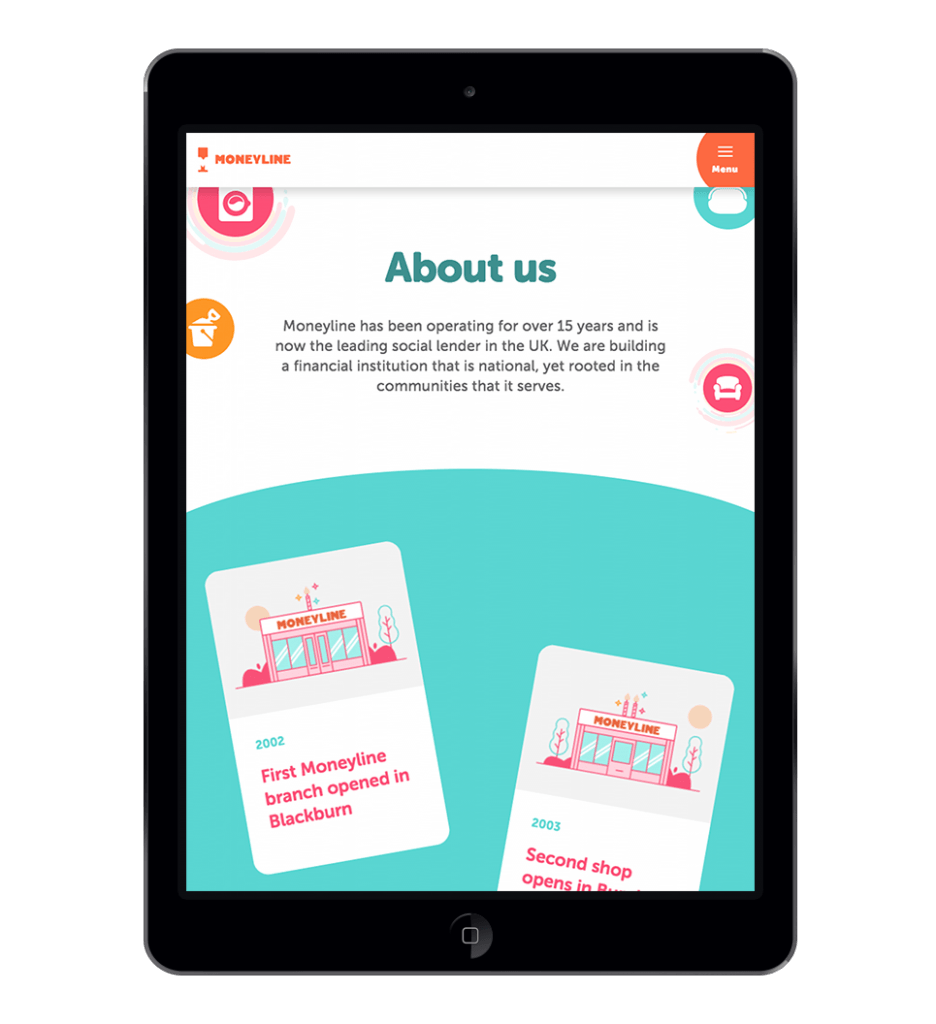 Telling the Story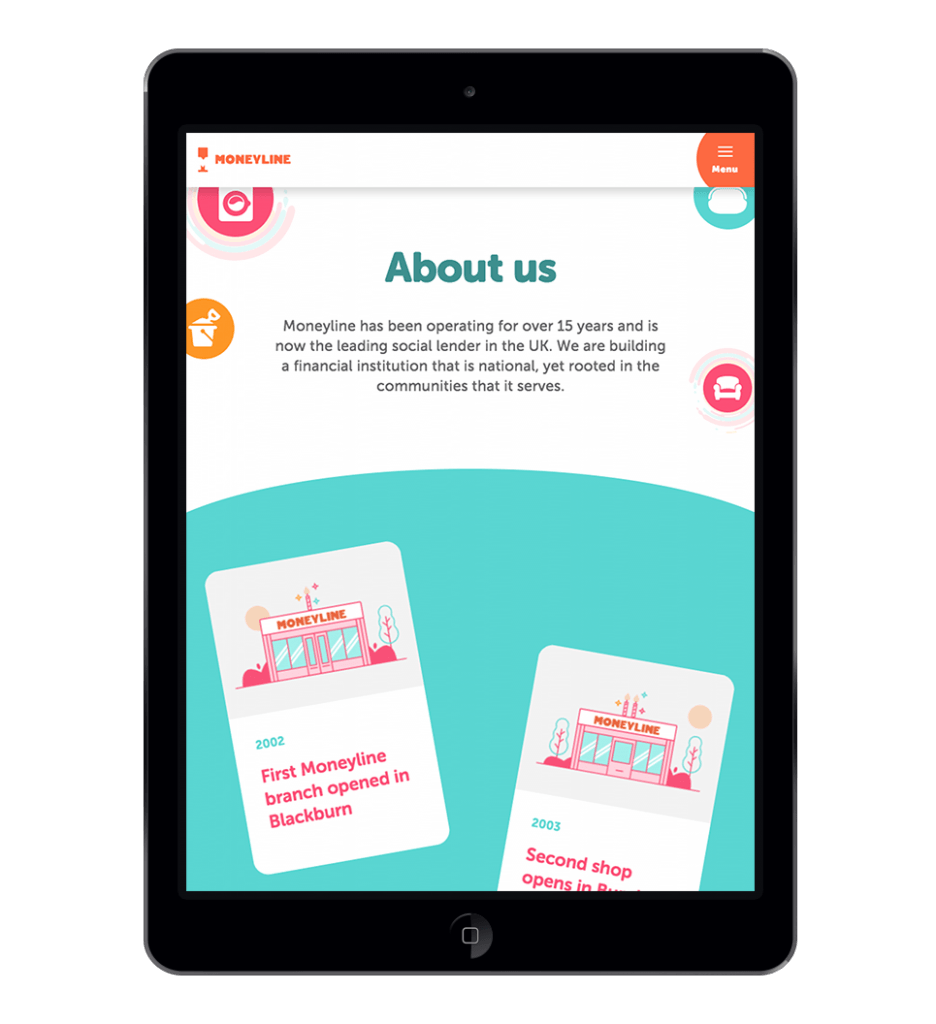 Visually standing out was also just one part, being a social lender it was important to tell the story of why Moneyline are different from other loan companies.
Through a mix of APR comparison, evolving the story in very simple layman's terms "how it works" and a simple FAQ, enabled us to quickly and easily educate personas of user with what makes Moneyline different.
Fully Connected
Technically as with all Soap clients, that digital transformation was a large part of the project – effectively evolving a business model making use of a variety of digital tools and connecting those together to allow for more intelligent customer view.
In this case integration into CRM whilst complying with GDPR – implementing automation rules allows Moneyline to provide better customer service whilst at the same time reducing administrative overhead.
What We Could Do For You
If you'd like help with your digital marketing and our work on this project has inspired you, why not get in touch with us to discuss your plans:
Services We Provide
Perhaps you're interested in working with us in another area? Other services we provide include:
Our Other Experience
We've also completed big projects for companies across a wide variety of sectors that you might want to take a look at.