Advanced Search Filtering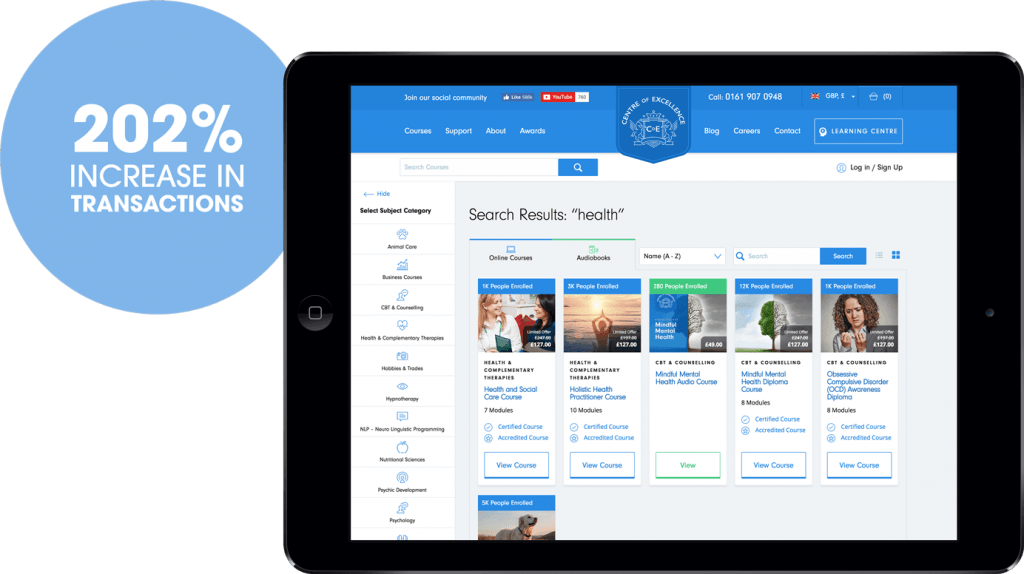 Perhaps the most important feature of this website is the ability of users to easily find exactly the type of course that suits them.
In order to achieve this, our developers systematically broke down each scenario that a visitor to the website might choose for searching, to ensure the filtering process was intuitive and logical. Searches always produce a good match to explore further, and visitor time on site statistics prove that the experience works very well.