Inspiration Branding & Design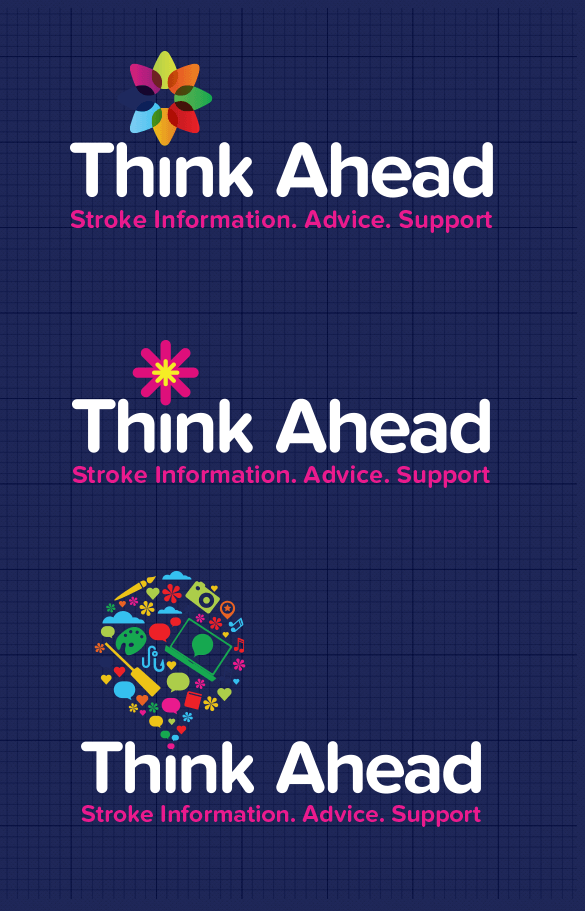 As part of Think Ahead's bespoke web design and development, we adopted bright colours containing various icons, from paintbrushes to musical notes, showing the spectrum of services the charity provides. The bright colours and bold icons grab the attention of the viewer, giving the charity a memorable identity.
A friendly, legible, approachable typeface was chosen to allow the logo mark to work across all of the charity's marketing materials. We chose to add a tagline as a part of the logo "Stroke Information, Advice, and Support" to reflect the ethos of the charity.