The Brief
In order to realise its ambition of a £100 million turnover, American Golf had to increase revenue from online sales.
Its existing site had some decent search engine rankings, but was far from reaching its potential and also with PPC being managed in-house, there was no sign of an affiliate marketing strategy. The site also needed to integrate with their in-house CRM and stock system to maximise promotions, and to shift end of line products more efficiently. The new site adopted a light design to allow more content to be displayed, without impacting load times. It also enabled us to draw focus on key areas such as unique selling points, promotional items and cross-sell / up-sell opportunities. By integrating merchandising tools into their inventory, the site was able to behave in intelligent ways based on real world business rules. For example, it could be set up to push end of line products or related products based on users buying behaviour. As part of the online marketing strategy, we carried out extensive research into American Golf's products, competitors, business goals and website analytics, which enabled us to plan and implement highly successful PPC, SEO and Affiliate Marketing campaigns. We implemented a strategic online plan that generated American Golf over 600% return on investment for PPC, over 2500 affiliates and No.1 rankings across a huge number of competitive, high traffic keywords such as 'golf clubs'.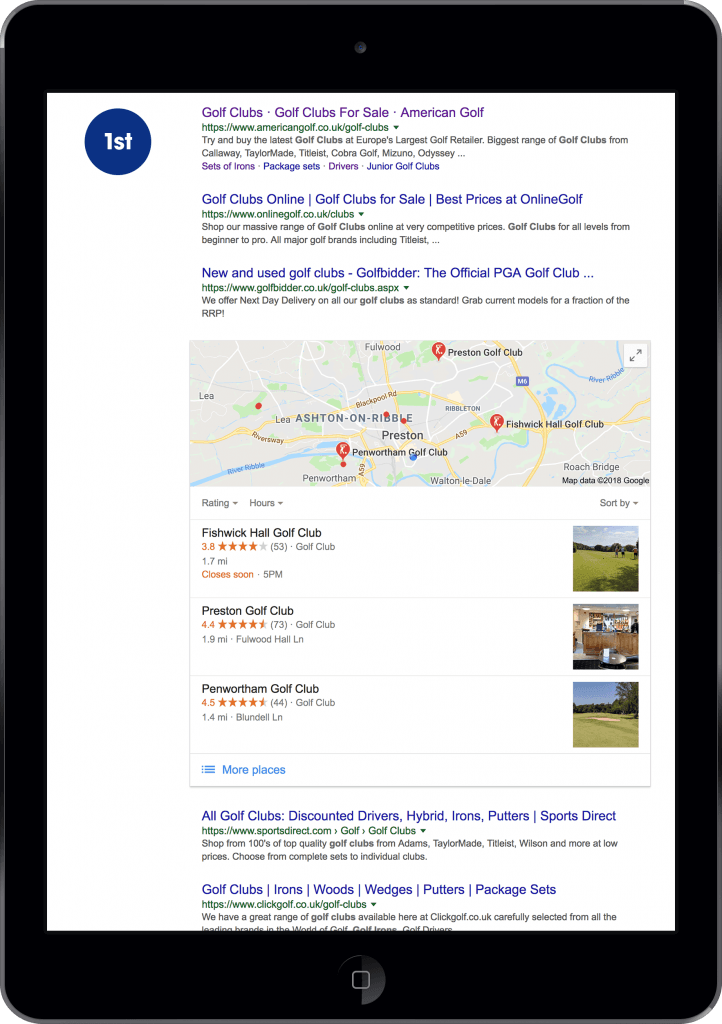 Meeting Ambitious KPIs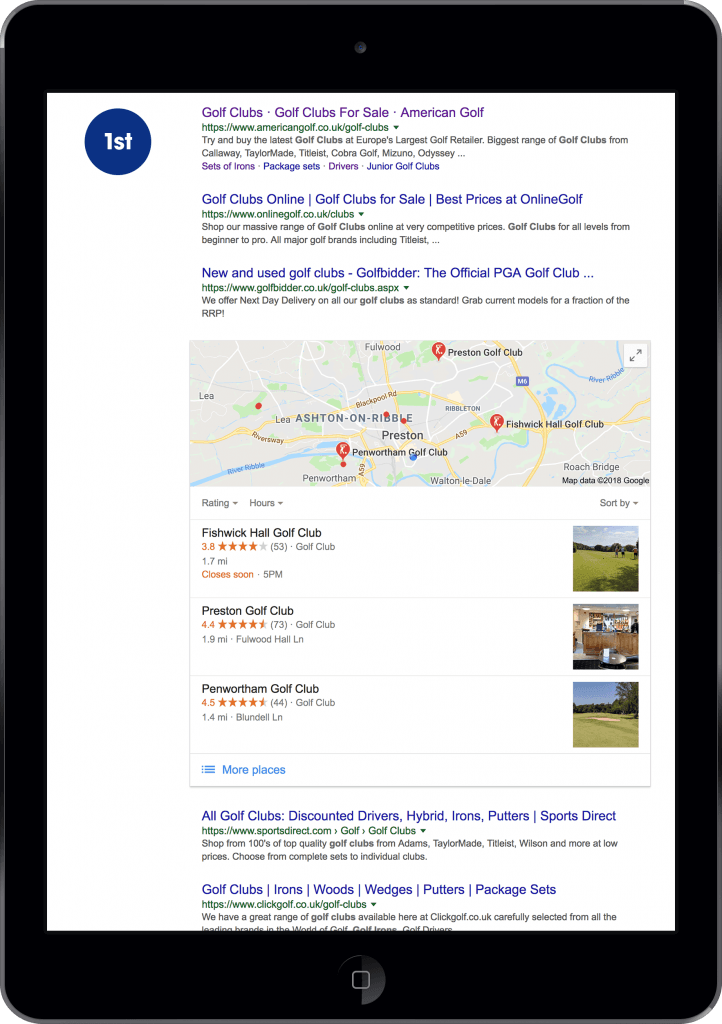 We used our extensive industry experience to perfectly hone an ideal digital marketing strategy for American Golf, allowing the retail giant to make major strides towards exceeding its annual business objectives. A carefully planned end executed search strategy allowed us to grow American Golf visitors significantly on launch of their new website. Hole in one The launch was a fantastic success with American Golf climbing five spots on their top search term to number one.
The Results
After close monitoring of past performances compared to ongoing kpis, the results speak for themselves.

The Clean Up We implemented a strategic online plan which generated American Golf over 600% return on investment from PPC, over 2500 affiliates, and top rankings across a huge number of high traffic keywords. This resulted in increased website traffic of over 40,000 unique visitors a month.
600%+
Return on Investment
Don't just take our word for it
I was impressed with Soap Media's personal and hands-on approach. They took time to understand our business objectives and created a tailored strategy that delivered
Rizwan Rajpoot | Head of E-Commerce
What We Could Do For You
If you'd like help with your digital marketing and our work on this project has inspired you, why not get in touch with us to discuss your plans:
Services We Provide
Perhaps you're interested in working with us in another area? Other services we provide include:
Our Other Experience
We've also completed big projects for companies across a wide variety of sectors that you might want to take a look at.