The Brief
Booths' online presence was not aligned with its business ambitions. Its separate recruitment site faced limitations through the agency owned CMS, which was not meeting Booths' needs.
Plans were in place to re-brand all 29 of its North West stores and the deadline for the launch of both sites was tight. We were selected to design and develop both the main Booths site and the recruitment site. To avoid any potential growth issues and to allow Booths to own its website outright, we selected WordPress for the development to deliver a scalable, future proof solution. The design of the site is clean and highly intuitive ensuring a flawless customer experience. We have fully integrated Booths' social media channels and Disqus to enhance content sharing where possible, which has been particularly effective with its recipes. Relaunching the main site provided the perfect opportunity to improve the supermarket's search engine rankings. After implementing white hat SEO practices and coding, we made use of various SEO plugins to help with the re-optimisation and management of all the site's pages. Booths experienced a significant and consistent increase in traffic and rankings for many recipes and high traffic generic search terms.
Cutting edge bespoke solutions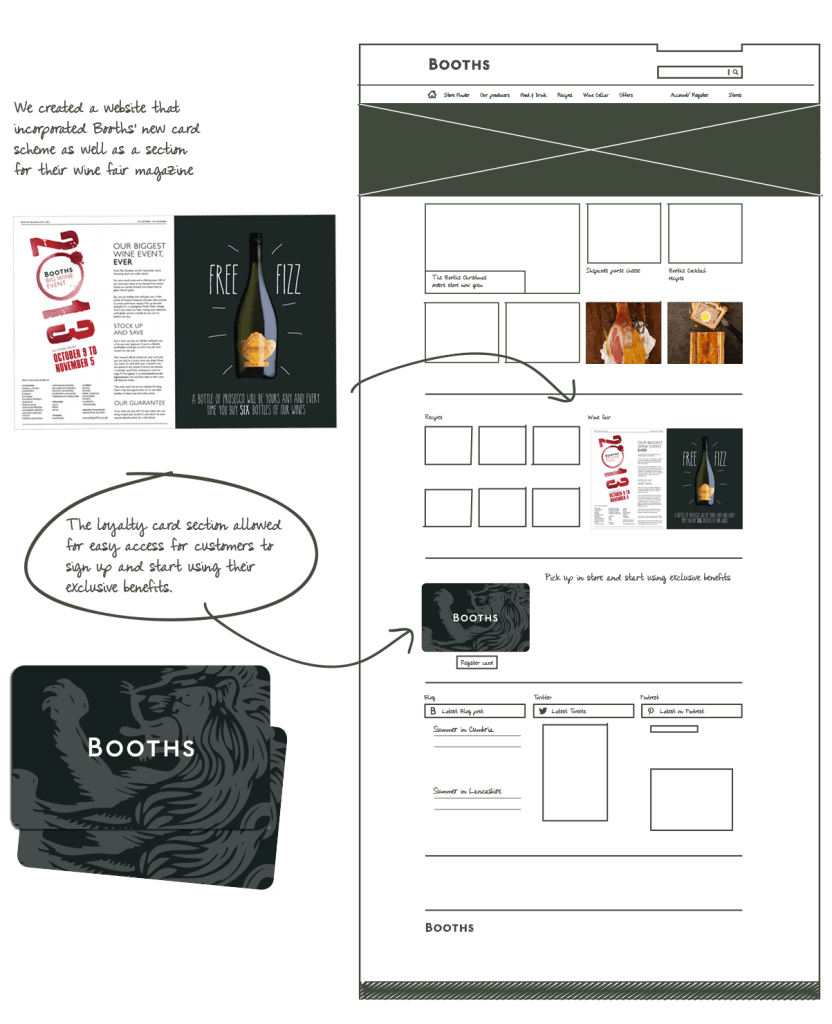 For Booth's state of the art web design and development, we designed its site on a responsive grid. This allowed for some exciting and innovative new features to be incorporated, such as a loyalty card section, a wine fair magazine, and a layout which focuses on providing an excellent user experience.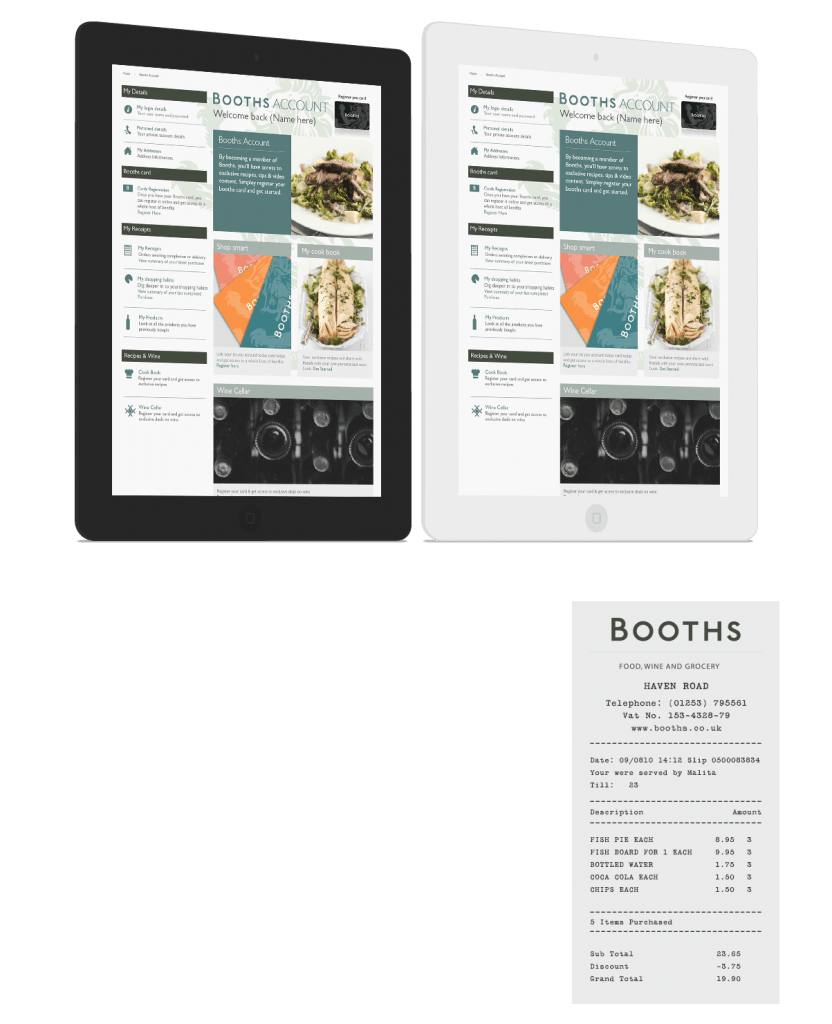 Booths account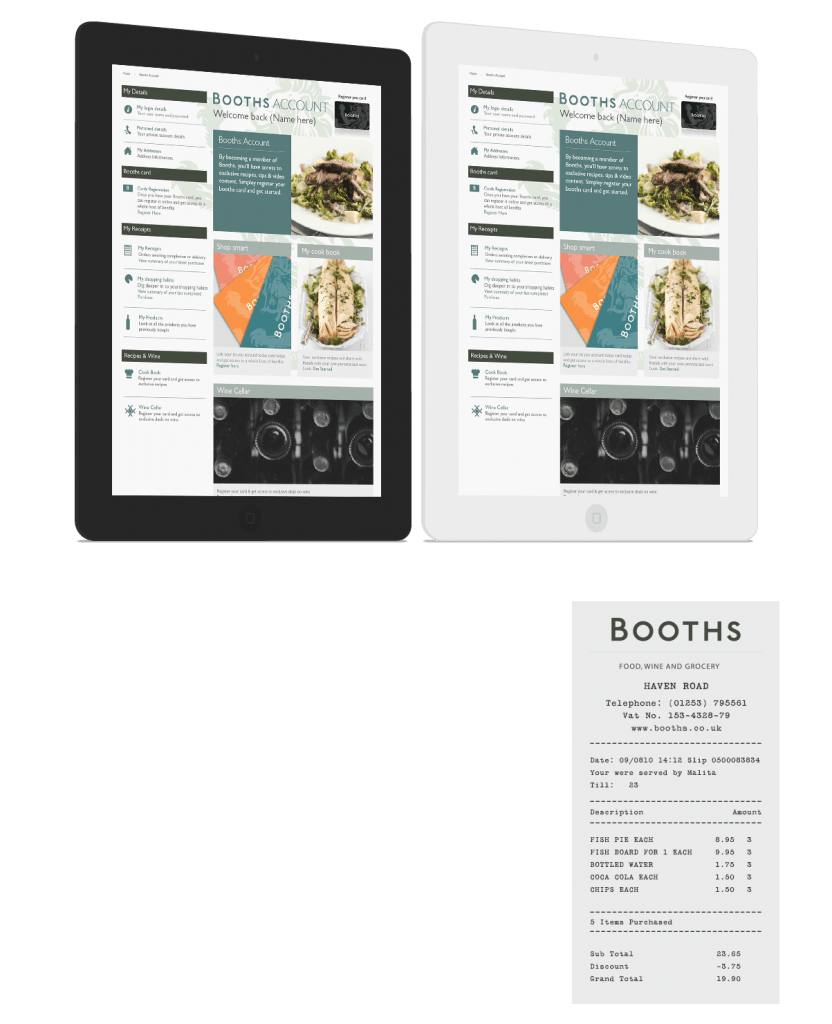 The new loyalty card scheme gave customers the ability to register their card on the site. With this useful system, customers can now view their shopping history, receipts, and get access to a wide range of other benefits.
Don't just take our word for it!
Take a look at what Danny had to say about us
The project was smooth and fast and we now have a high-quality product that compares with anything I've seen from London agencies. It's also great to support another thriving North West business.
Danny Martin
Head of Marketing Activity & Communications
What We Could Do For You
If you'd like help with your digital marketing and our work on this project has inspired you, why not get in touch with us to discuss your plans:
Services We Provide
Perhaps you're interested in working with us in another area? Other services we provide include:
Our Other Experience
We've also completed big projects for companies across a wide variety of sectors that you might want to take a look at.